Nowadays Motorcycle theft is very common!
Motorcycle theft has become serious issue not only in India but even in other countries too.
That's why it is very important to protect your motorcycle from getting stolen.
Just think for a moment, you are purchasing a new bike and the next day it is lost or stolen!
Yes, I can understand how you will feel!
The Stolen motorcycle market is so huge that even in some parts of the cities no matter where you live, you will find such local marketplace where dealers will be selling stolen motorcycle parts which are of course illegal.
Usually, when the motorcycle is stolen it is either used by the criminals to do illegal/criminal things like Chain Snatching, Robbery, selling illegally or the motorcycle is disassembled and its parts are sold in different places due to which it is impossible to locate the original bike!
We will discuss more about motorcycle vehicle theft statistics in India in the end.
But first let us discuss how to prevent motorcycle theft?
You believe it or not the risk of getting your motorcycle stolen is very high so you must take proper security measures to prevent your bike from getting stolen.
I know by now you would have got scared and you would be thinking about your motorcycle or maybe checking your bike from your window just to ensure your bike is still parked there!
Haha Just Kidding 🙂
Don't worry today I will share some cool tips with you so that you can prevent your motorcycle from getting stolen and keep it safe.
I bet even the thief will regret after reading this!
So you should follow these security hacks to keep your motorcycle safe from thieves.
1. Always Lock your Motorcycle
The first and the most important thing you have to keep in mind is that you should Lock your bike if you are parking it.
I have seen many people keeping their bike unlocked while they are going inside a shop or ATM thinking they will come back within a few minutes which is wrong!
They do not even know that a motorcycle thief can steal a bike within 30 secs even if a bike is locked.
So by keeping your motorcycle unlocked you are actually inviting them to steal your motorcycle!
So next time make sure you keep your motorcycle locked (along with Handel lock) when you park it.
2. Cover up your motorcycle
This seems to be very basic and you may think how it can even prevent my bike from getting stolen?
But trust me it helps!
The cover will hide your New motorcycle from the thief attention. Motorcycle cover will not only helps to hide your bike but it will also helps to protect your bike from rain and dust, so it is always recommended that you use a good quality motorcycle cover.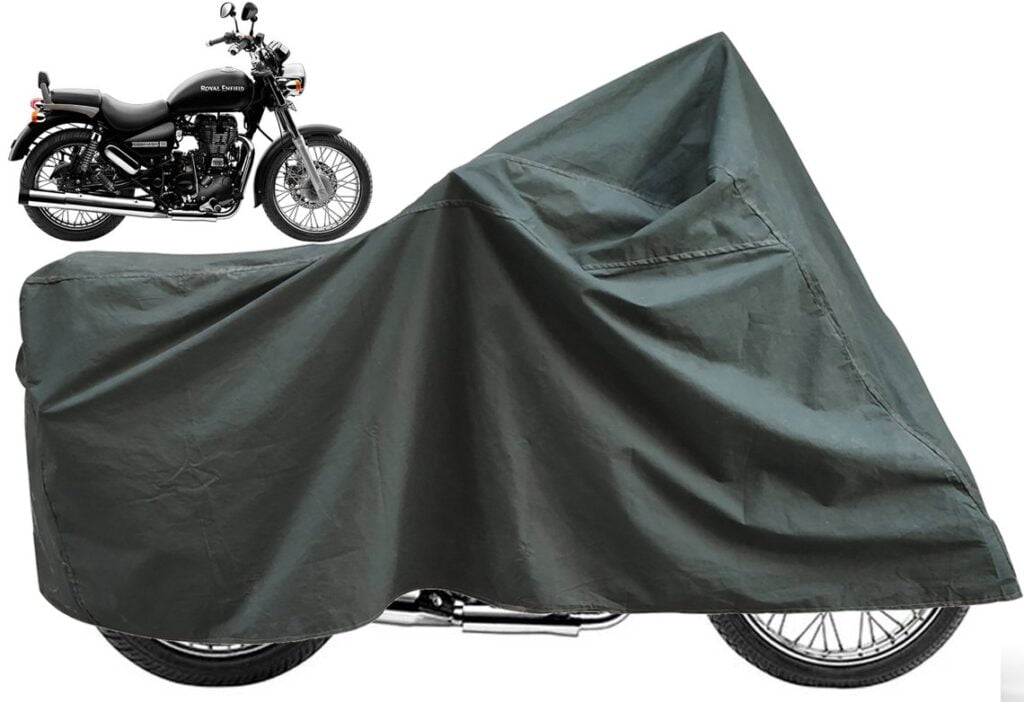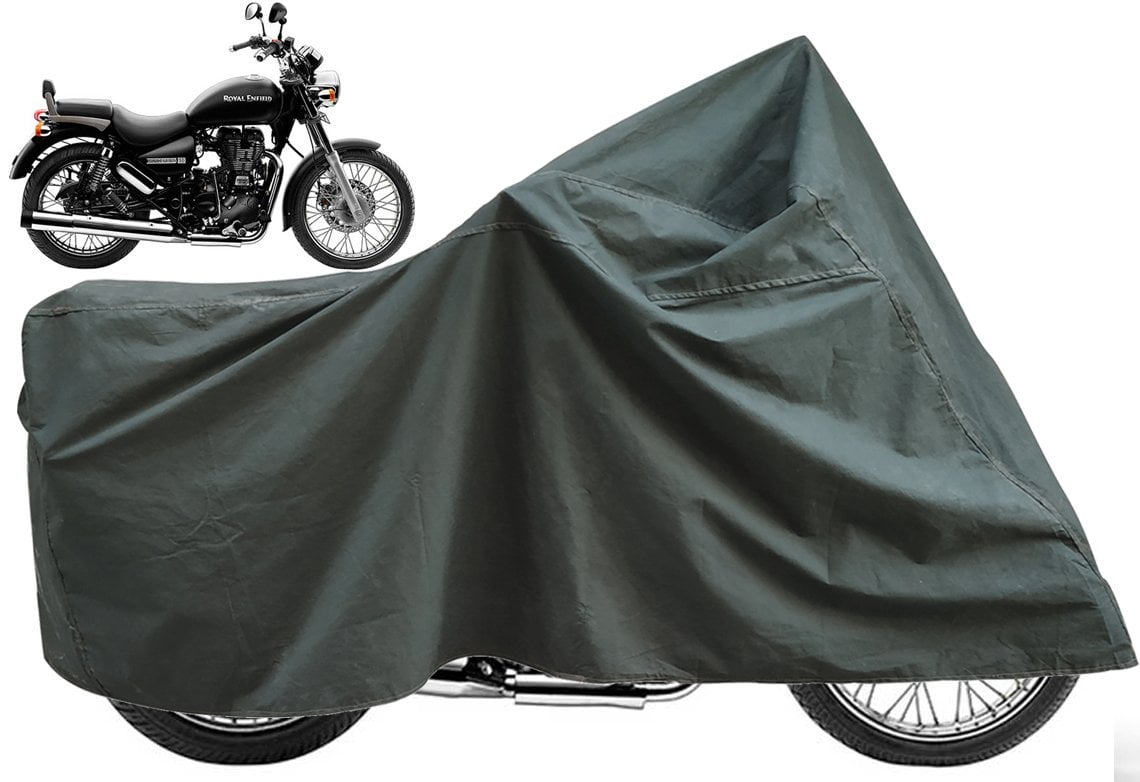 3. Use Anti-theft system for motorcycle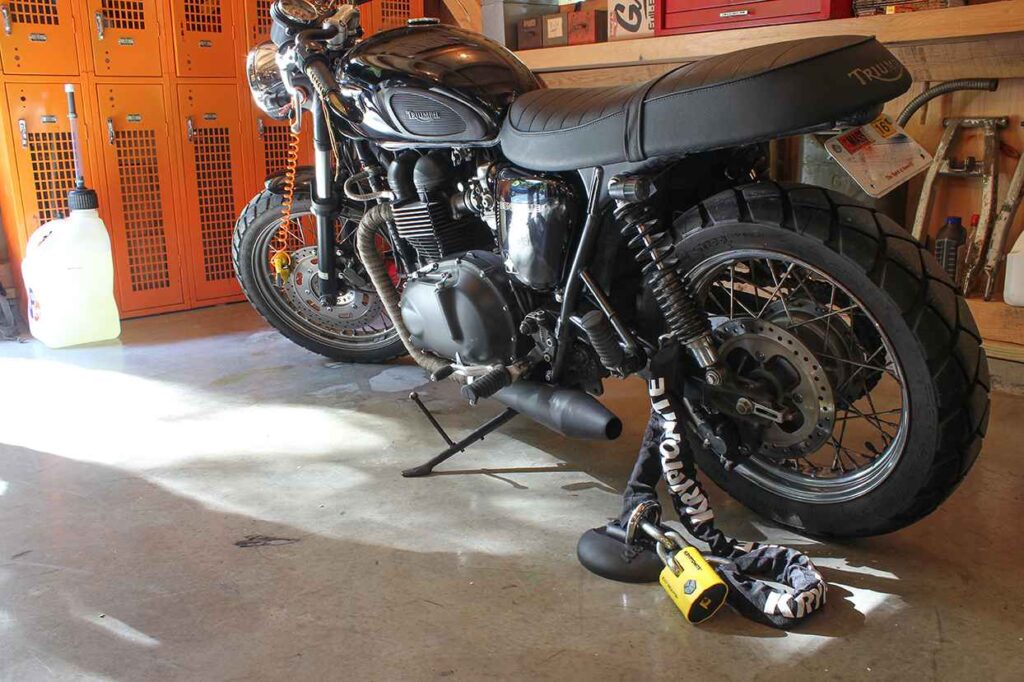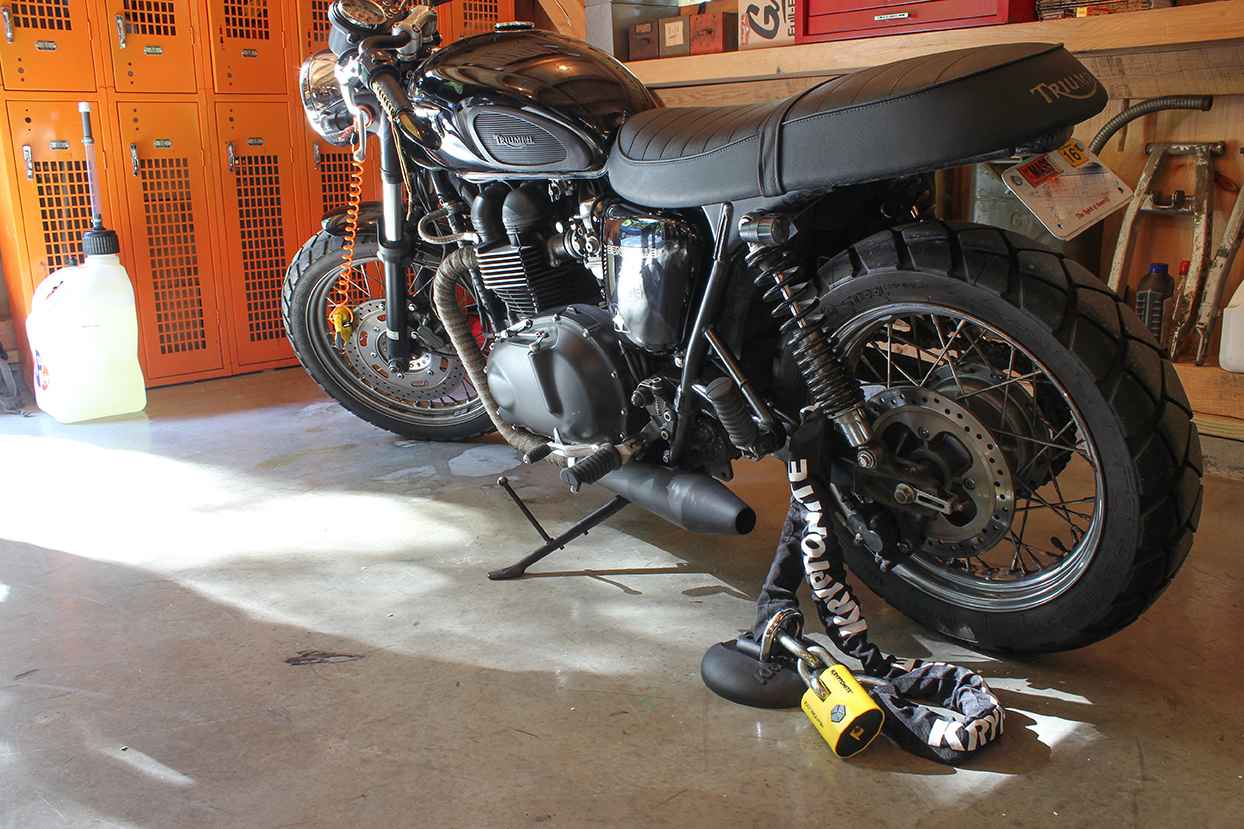 The basic security system of the motorcycle is not enough to protect your bike from getting stolen.
You have to make sure that you install and use another anti-theft system for the motorcycle to prevent your motorcycle from getting stolen.
Here are best Motorcycle locks and anti-theft Systems for your motorcycle.
3.1 Anti-Theft motorcycle chain
Anti-theft Motorcycle Chain is the best chain you can buy. Unlike other chains, these anti-theft chains are a way stronger than any other iron chains which can be easily cut.
You can buy this chain for your bike to prevent it from getting stolen.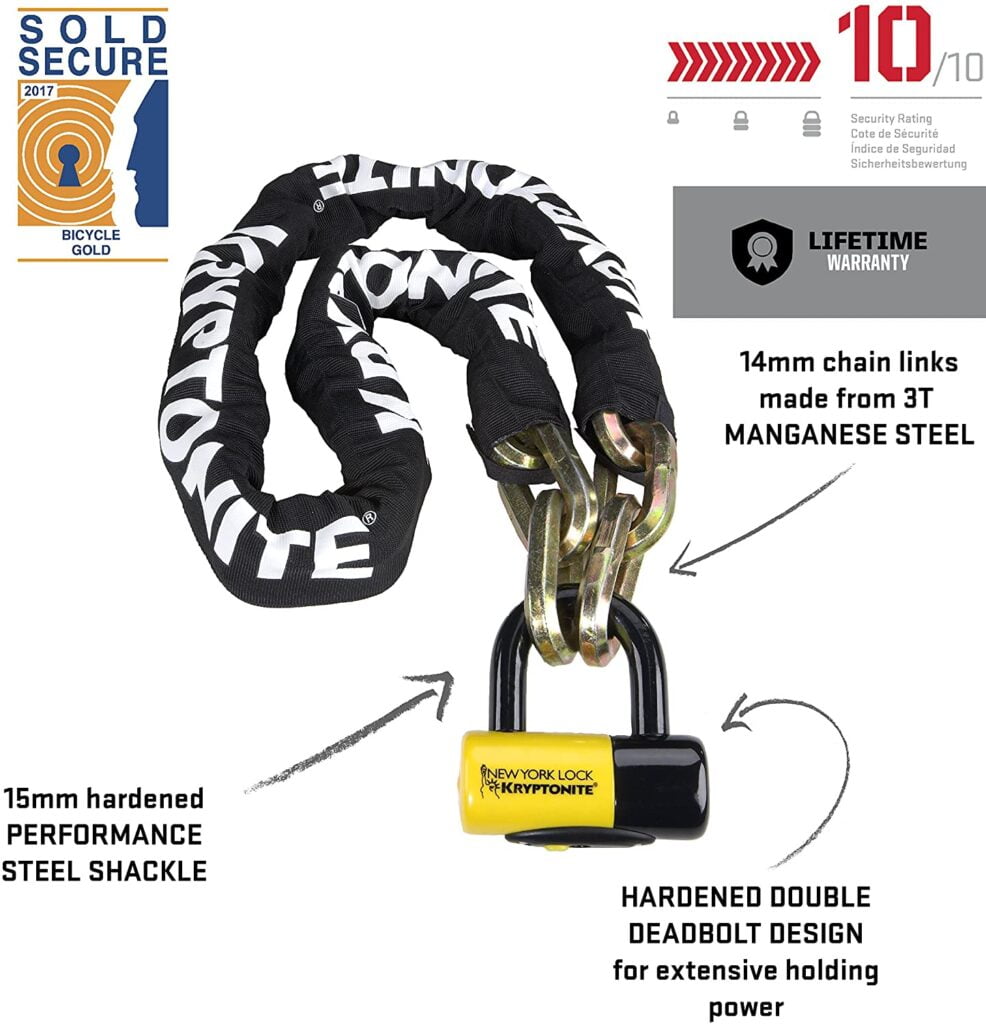 Buy This Most Recommended Anti-Theft Chain from Amazon!
3.2 Motorcycle Anti-Theft Alarm
Just like a car, Motorcycle Anti Theft Alarm would help you to keep your bike safe from getting stolen.
The Disc lock alarm and Chain adapter comes with top-notch security.
the Disc lock alarm device has the feature to raise a high alarm when someone forcibly try to move your bike.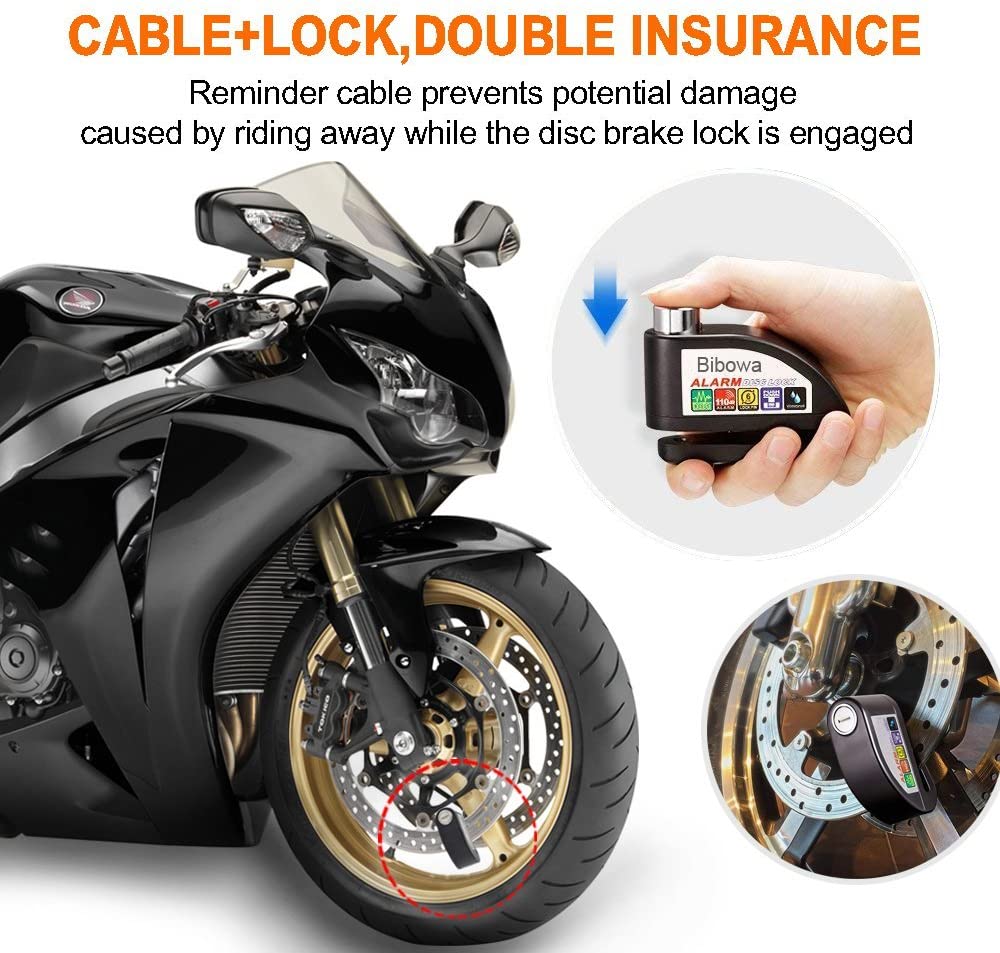 3.3 Motorcycle Theft Prevention GPS
The GPS device can be used for motorcycle and cars.
If you have a GPS device then you can install it on the motorcycle and with the use of an app you can trace the exact location of your Motorcycle.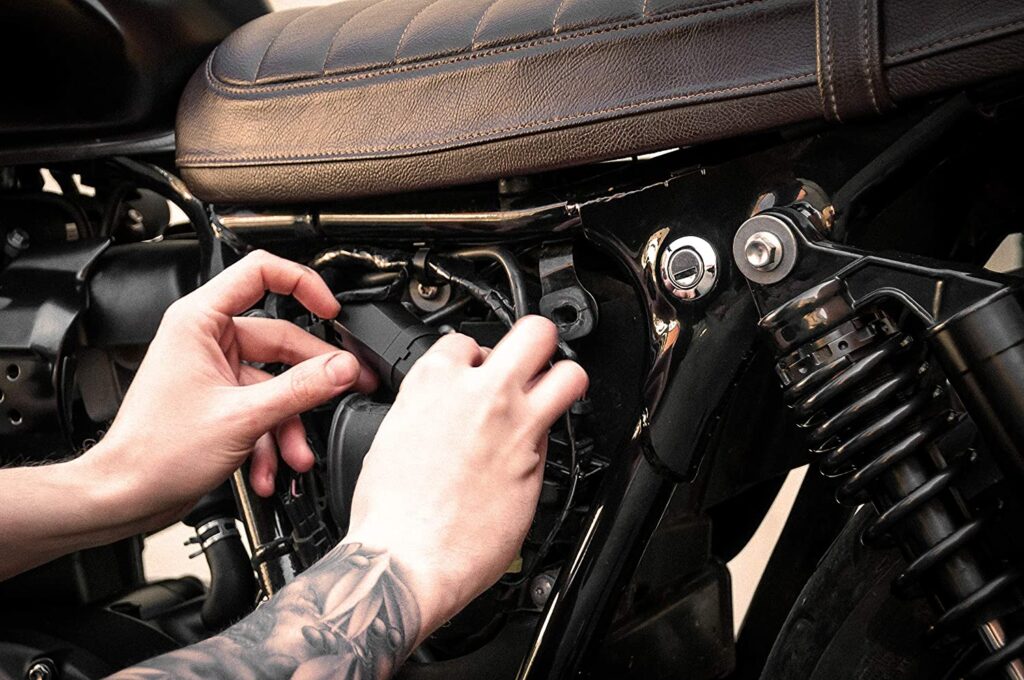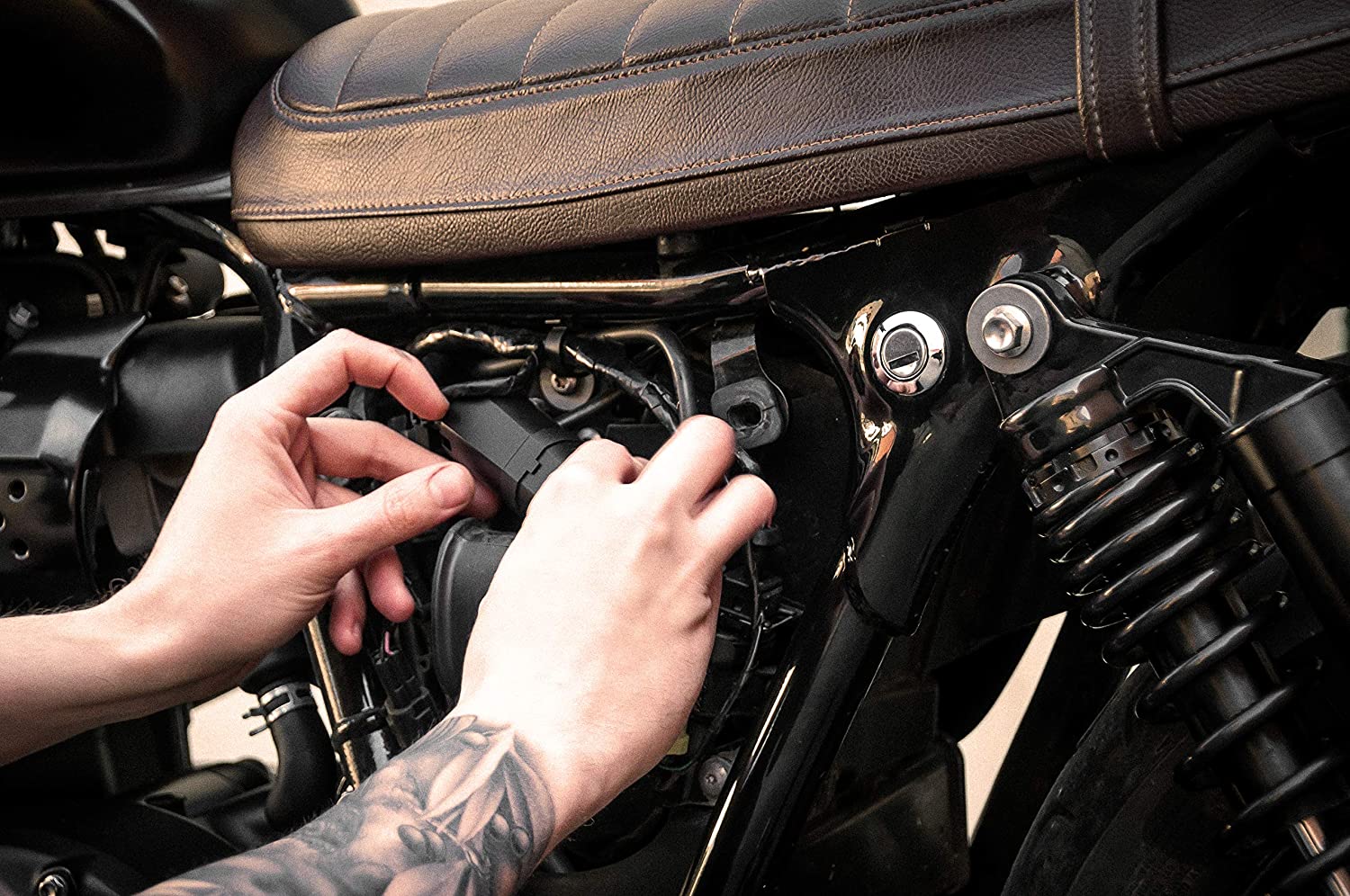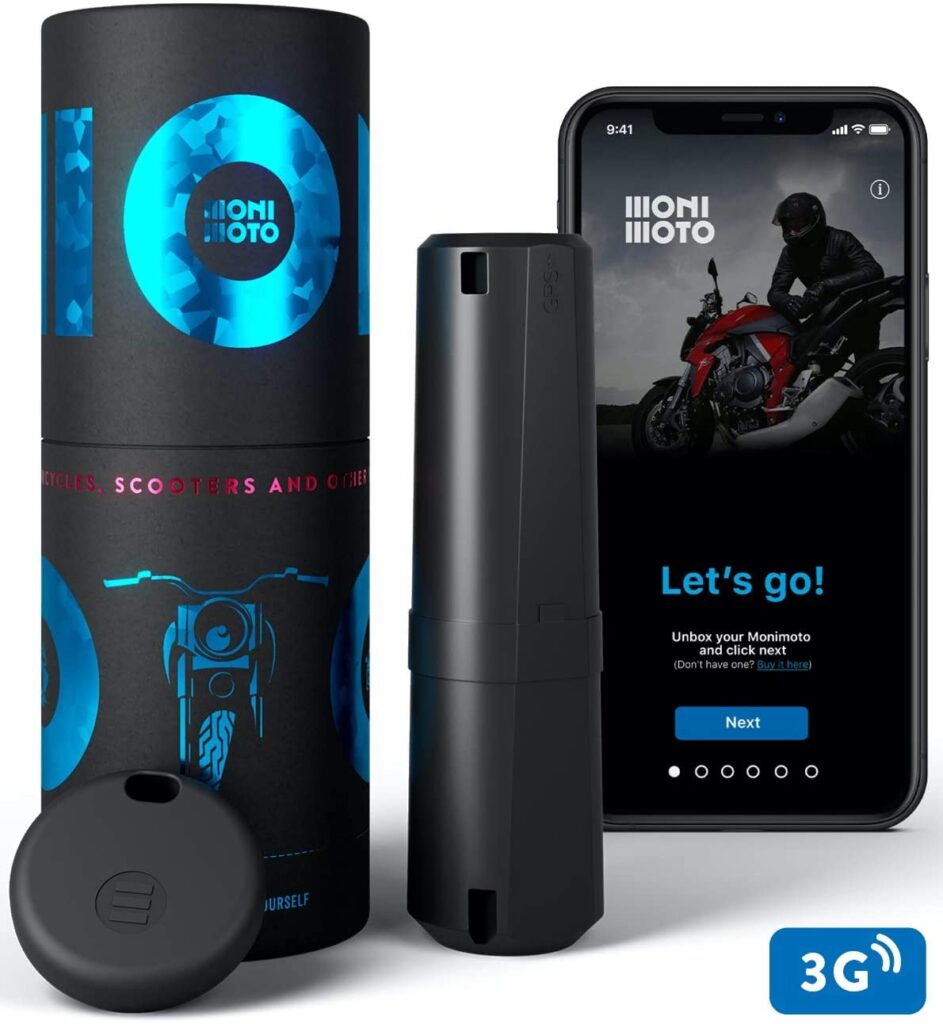 4. Motorcycle Anti-Theft Devices Compared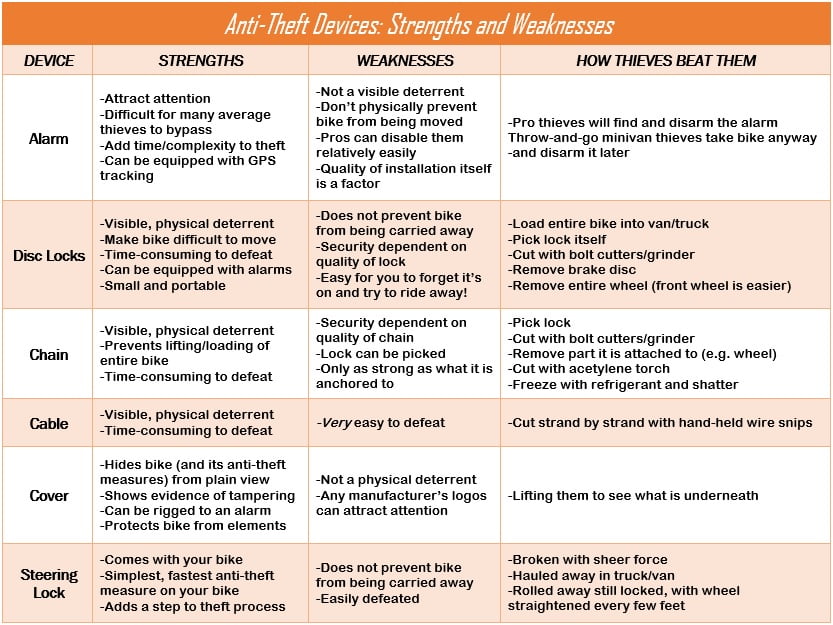 5. Park Your Motorcycle in Watchable Distance
When you are outside or when you are on a long ride you will definitely take short breaks!
So if you are going in a nearby shop always make sure that you have an eye on your bike!
Always make sure that you park your motorcycle on a watchable distance.
6. Use Security Camera!
Yes I know, this may not be useful all the time but trust me installing a Security camera near your House door or wherever you park your motorcycle is very important!
Most of the bikes are stolen from parking where there is no Security camera.
Security Camera is not just for motorcycle thieves but it will also be helpful to record all the mishappening and you can have the video footage as proof!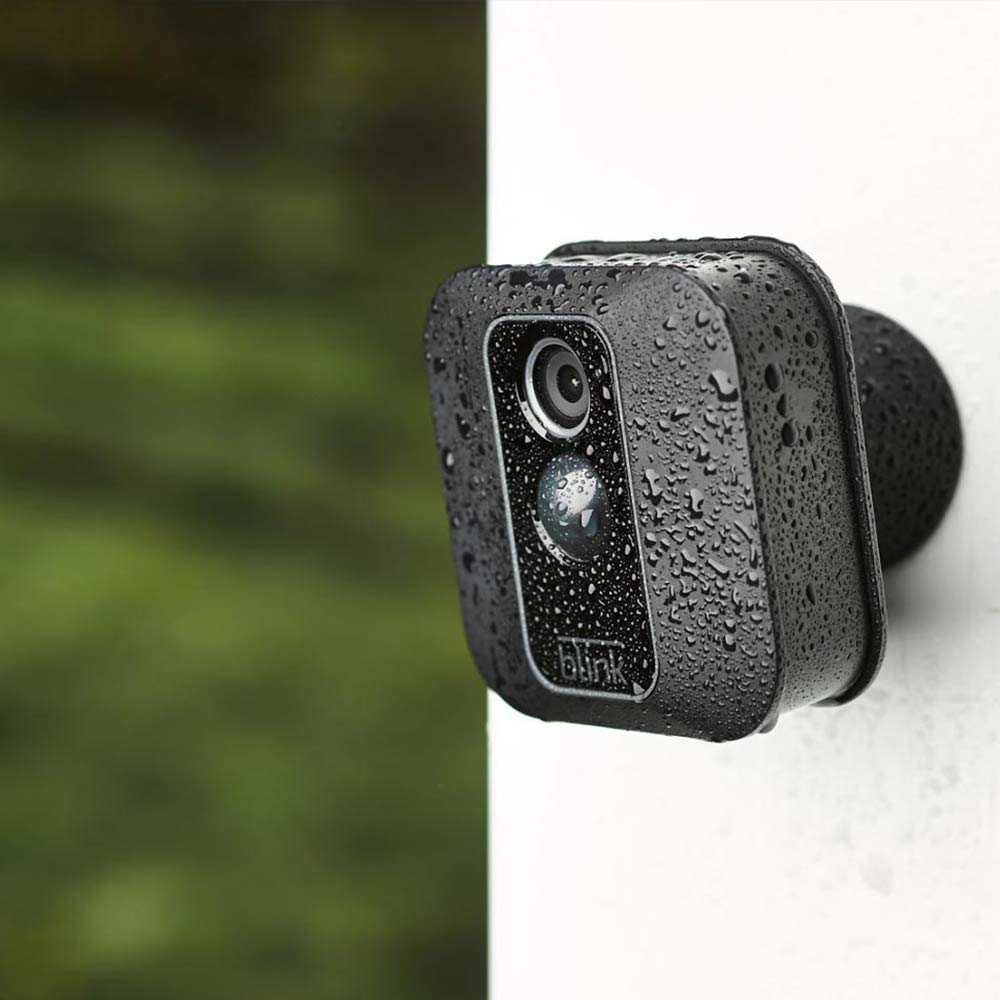 7. Get Insurance Cover
We don't know about uncertainty but to stay on the safer side I always recommend that you keep your motorcycle on Insurance!
Having an insurance cover for your bike is very important, When you are investing huge money on your new bike then don't hesitate to invest some few more bucks on insurance cover or at least keep your motorcycle on insurance for the first 5-6 years.
8. Motorcycle vehicle theft statistics in India
So here are some stats regarding Motorcycle theft in India which may blew your mind!
According to a report Published on The Hindu Newspaper – "Delhi Police stated that 32984 two-wheeler theft cases were reported in 2018".
and this Number may be even bigger because some people don't even file a complaint in police station.
You may be surprised to know that Police data shows motor vehicle theft as the least-solved crime.
FAQ on how to prevent motorcycle theft?
Conclusion
Motorcycle Theft is one of the major problems in most of the countries.
But as the theft are rising there are various Gadgets and tricks we can follow to save our motorcycle from getting stolen!
Today I discussed the various ways through which you can protect your motorcycle from getting stolen! Make sure you follow these tips to prevent motorcycle theft.
I tried to cover as much as possible but in case you think I left some crucial points then feel free to let me know in the comment section below!
I am waiting to read all your inputs!