Every bike enthusiast starts riding at some point in his/her life. Most of the time, we usually start with a very low powered and slow motorcycle which makes it quite boring for a few of them to carry on.
So, as soon as they get confident enough to ride any motorcycle (even though they are still beginners), they start looking for the motorcycle which would be suitable for a beginner but at the same time has that potential for Adrenaline rush as well.
To make your choice easy, I am here for you with a list of Top 5 Best Motorcycles for beginners in which there are 5 Performance Motorcycles beginners can buy.
These beginner-friendly motorcycles are capable enough to give you the feel of a powerful motorcycle yet being not too aggressive for a budding rider.
So here is a list of Top 5 Best motorcycle for beginners!
1. Yamaha R15 V3
The first motorcycle in our list of 5 performance motorcycles for beginners is YAMAHA R15 V3.
Yamaha R15 V3 is one among those motorcycles you must consider. This production from YAMAHA is one of the most loved entry-level sports motorcycles in India. The youth here is a fanatic of this machine due to its past performance and of course the looks.
It is one such motorcycle which has changed the way we looked at motorcycles earlier, And the best part about it is, it's one among the best motorcycles for the beginners who want to learn track riding.
When we talk about the performance, this motorcycle has matched its standards with that of a 200cc motorcycle. This is the best you can get in the 150cc segment. This machine has proved its worth now and then with its aggressive riding stance and light-weight frame, it just obeys your commands through the throttle.
R15 V3 is equipped with a 155cc liquid-cooled engine which produces 18.3 bhp of power and 14.1 Nm of torque. It comes with a dual-channel ABS as standard.
Moreover, it is the only motorcycle in the 150cc-160cc segment which has a dual-channel ABS. With its aggressive ergonomics, lightweight frame, superb engine and a legacy of sport riding, this beautiful machine is a good choice for the beginners.
But, the downside of this motorcycle is that it is very much aggressive and the ergonomics won't suit the riders who have no experience in riding a sports bike (although you'll get used to it). You'll feel pain at your lower back and your wrists after riding for a slightly longer duration.
2. TVS Apache RTR 200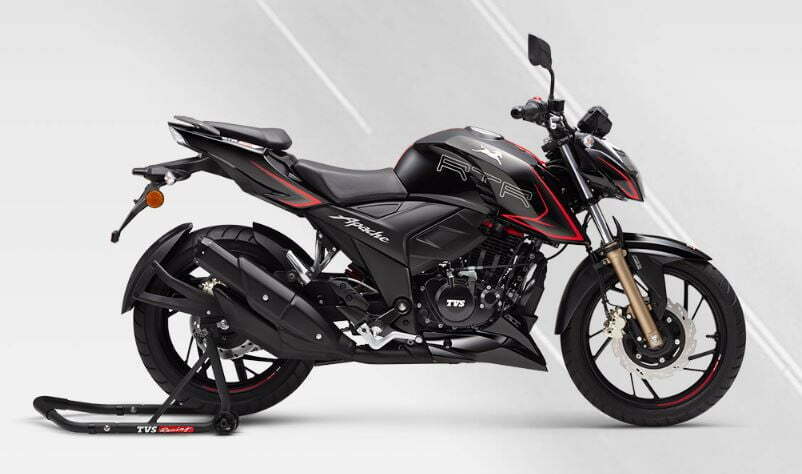 When it comes to performance, TVS never fails to equip its motorcycles with state-of-the-art technology. One thing which is so special about there motorcycles is that they are beginner-friendly.
Now, that doesn't mean that their motorcycles lack the potential of a performance motorcycle, they are fantabulous. It's just that they have a linear power delivery.
TVS Apache RTR 200 is one such machine which is a combination of both performance and affordability which makes it a good choice for those who are going to buy their first-ever bike. It is one of the best bikes in the segment in terms of performance, technology and affordability.
You can rely on RTR 200 because of its superb performance and reliability factor which comes with TVS.
It is equipped with a 200 cc oil-cooled engine, which churns out around 20 PS of power and 16.8 Nm of torque. From a 200cc motorcycle, these power figures are good enough if not the best. It comes with a dual-channel ABS as standard.
It has everything one needs in one's motorcycle. At this price, it is providing enough. The value you are going to get at this price point is awesome.
But, there are still a few down-sides. One of them is the number of gears. It comes up with a 5-speed gearbox, whereas its rivals offer a 6-speed gearbox.
This difference can be annoying when you are on highways looking out to settle at cruise speed on 6th gear. Moreover, its fuel tank capacity is just 12 litres. Even the older versions of Apache RTR 160 (2 valve) has a 16-litre fuel tank.
It is not that much big of an issue, still, if you are on a long ride, you will probably have to stop for top-up often during the journey.
3. Bajaj Pulsar RS200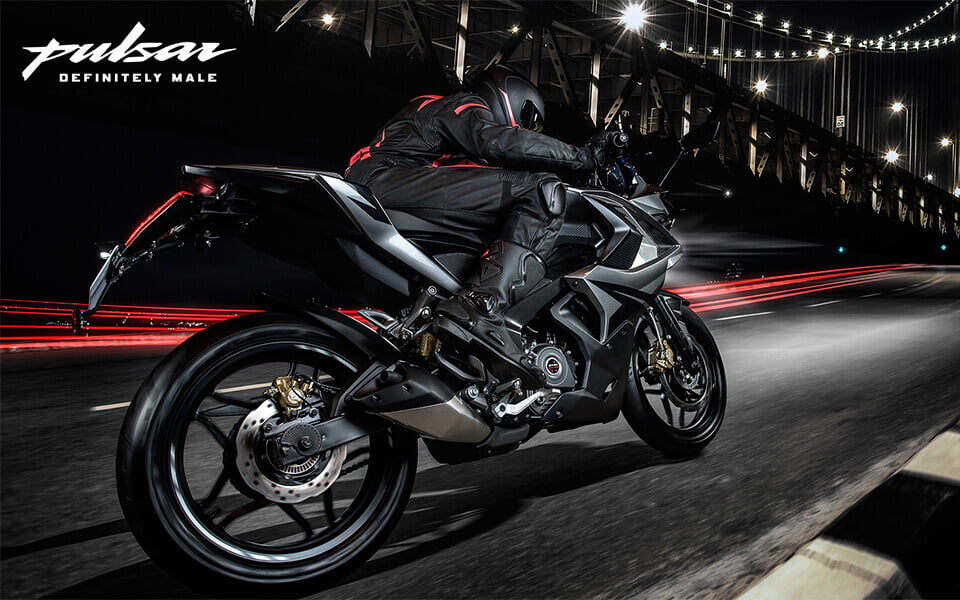 When someone talks about the value for money, Bajaj can't be ignored. This brand has always set the benchmark for producing the best value for motorcycles not only in India but in the whole world. Pulsar RS200 is the best example of being a value for money motorcycle from Bajaj.
This motorcycle one of the most powerful 200cc motorcycle in the market right now. It comes with a 199.5 cc liquid-cooled engine which churns out 24bhp of power and 18.7Nm of torque.
It is also the heaviest 200cc motorcycle (although the weight is manageable). Talking about the ergonomics, it comfortable from a sports bike's perspective. You don't have lean on the fuel tank to reach the clip-on handlebars.
The engine is borrowed from the KTM family, but it is re-tunned to suit the character of the bike and hence it is not that much aggressive in terms of power delivery.
Its affordable price, higher power, and good value make it a good performance motorcycle for the beginners. But looks have mixed opinions, I personally like it.
Now, coming on to its downsides. The quality of the spare parts is not that great as expected. That's an area where Bajaj doesn't perform well. Although, if you maintain your motorcycle properly you won't have to rely on spare parts.
One more issue with the Pulsar RS200 is that its rearview mirrors are not at all useful. You must replace them as soon as you buy the motorcycle. Those mirrors lack quality as well as a good view of behind. It also lacks a gear position indicator. Well, that is not much of a problem. So, make sure you deal with former 2 issues in advance.
4. YAMAHA FZ-25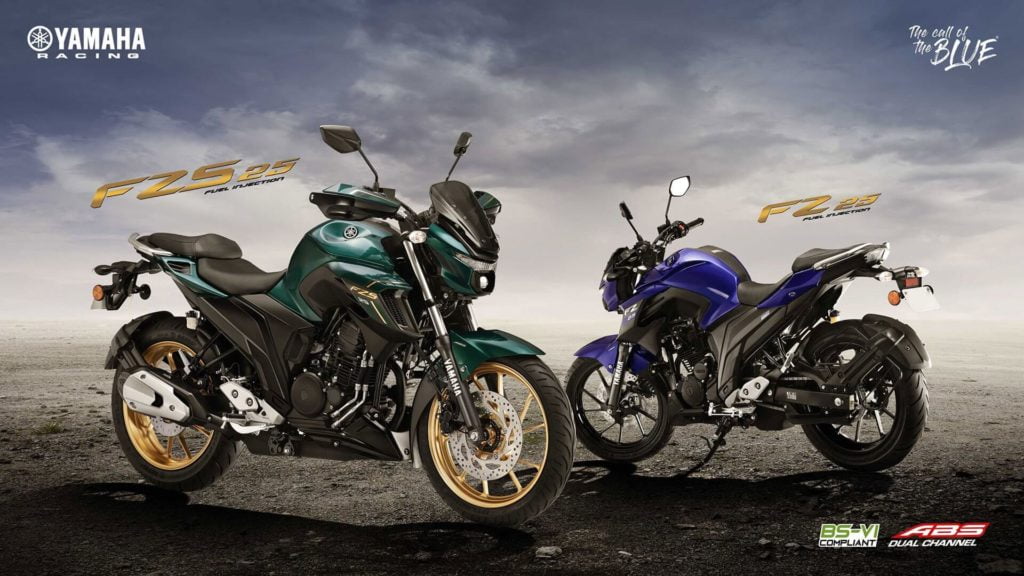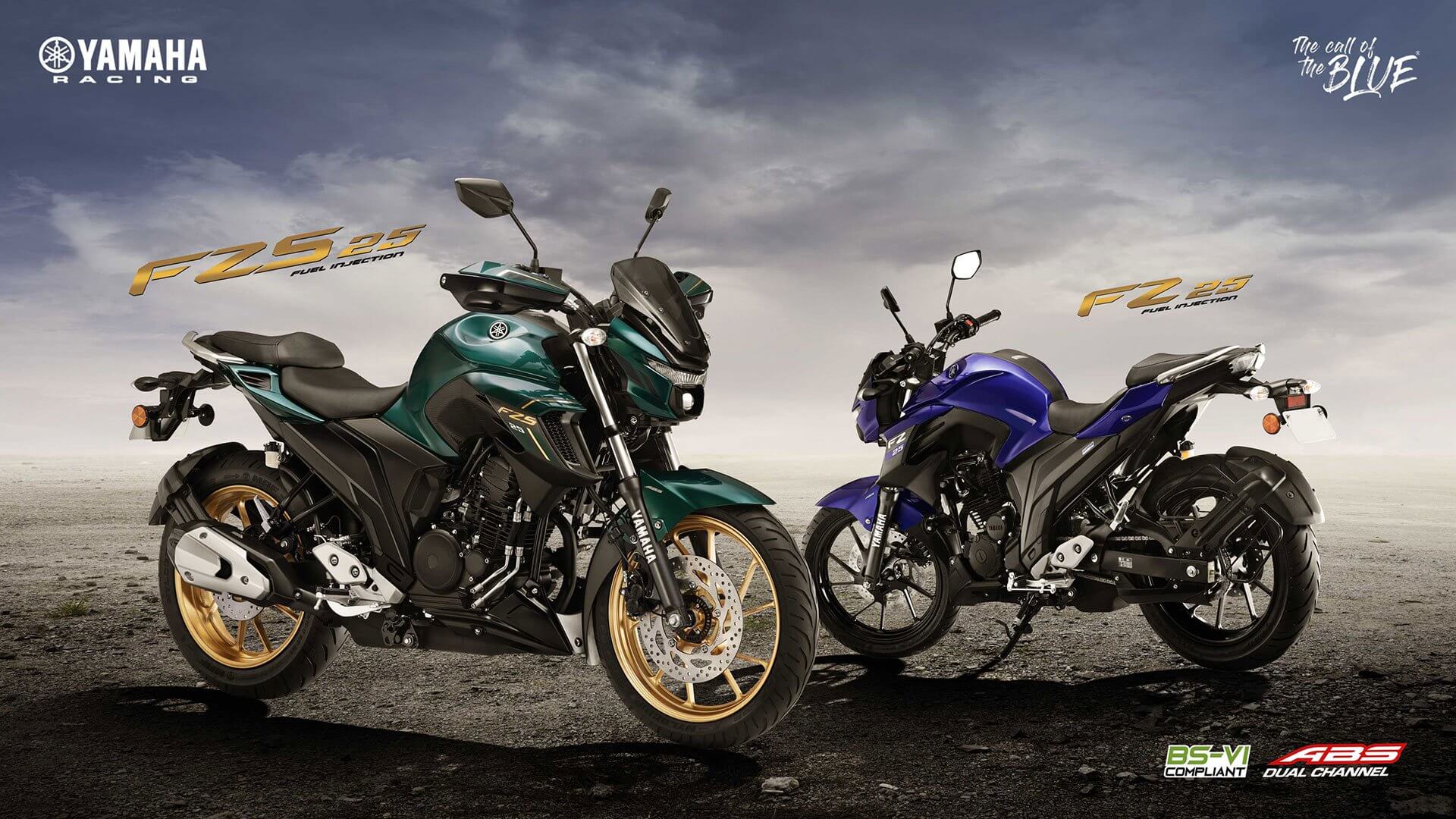 Remember the days when the FZ series hit the market? YAMAHA made an entry with a muscular street fighter which changed the market forever. Since then, they haven't stopped making those beefy beasts for the Indian market.
Now, we have a lot of motorcycles to choose from, still, YAMAHA managed to make a motorcycle which can be enjoyed by both experienced riders as well as the newbies.
FZ-25 is one such combination of both looks and performance.
This motorcycle so calm that it will forgive you many a time over your mistakes. It's not aggressive both in terms of ergonomics as well as power delivery which makes it one among the list of Best performance motorcycles for beginners.
YAMAHA FZ-25 is equipped with a 249cc air-cooled engine which produces 20.3 bhp of power and 20 Nm of torque. The best part about this motorcycle is that it is light-weight, also the ergonomics of the motorcycle is very comfortable.
It has a decent fuel tank capacity of 14 litres along with a decent fuel economy of 33-39 KMPL adds up the numbers in its tank range. You can go for long rides without stopping for a top-up. It also consists of a dual-channel ABS as standard.
Seats, luggage carrying capacity, and ergonomics are suitable for touring, you can rely on the machine's capability for that.
Now coming to downsides, the headlight is not much powerful. Visibility at night is below average. If you want it for touring irrespective of day and night, better get a pair of powerful LEDs to support the primary headlights.
Moreover, the suspension is way too much soft than it should be, it is not suitable for cornering. Also, it just consists of 5 gears. It inadvertently reduces its highway capabilities. People find this bike struggling over the highways for an extended period. It also lacks a gear position indicator. Though, it won't create much problem.
5. Suzuki Gixxer 250/Gixxer SF 250
This production from Suzuki is the 250cc offering from the company. The Gixxer twins i.e., Gixxer 250 and Gixxer 250 SF are the newest in the market among all the 200-250cc segment performance motorcycles in India.
Although Suzuki kept quiet for a long time before launching the 250 twins, they came out with something worth our consideration.
From a novice's point of view, this motorcycle has got everything which one needs from a performance motorcycle. Let it be decent power figures, well distributes weight, good mileage and a lot more.
Gixxer 250/250 SF comes with a 249cc oil-cooled engine which produces 26.1bhp of power and 22.2Nm of torque.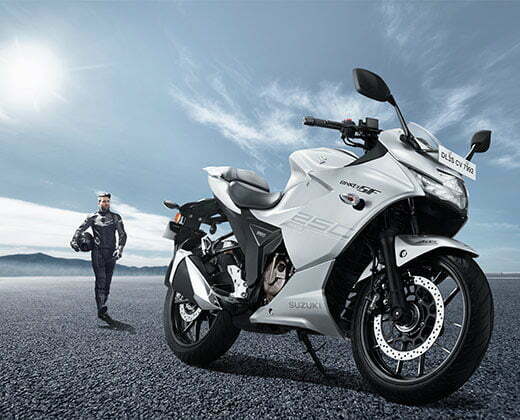 It also has a good riding posture, which is suitable for any rider. Moreover, the SF variant is equipped with a beautiful fairing which guaranteed to give the aerodynamic character to the motorcycle. It also comes up with a dual-channel ABS as standard.
Now the downsides. Even though this motorcycle's o-road price is over 2 Lakhs, it has no slipper-clutch on offer. Just wondering because YAMAHA R15 V3 already has a slipper-clutch.
Also, its fuel tank is a bit smaller at 12 litres only. With just 2 colour options available at the moment, I would expect Suzuki to launch some new colour variants as well.
Conclusion
After Analysing the Market I can say that these 5 bikes are the best beginner motorcycle in 2020.
5 Best beginner motorcycle in 2020
Yamaha R15 V3
TVS Apache RTR 200
Bajaj Pulsar RS200
YAMAHA FZ-25
Suzuki Gixxer 250/Gixxer SF 250
So, this was my list for Top 5 Best Motorcycles for beginners. You can opt any of the above 5 mentioned motorcycles according to your choice. If you think there might be another motorcycle which I forgot to add, do let me know in the comment section.
If you have any queries related to motorcycles, feel free to ask. We at Bike Squadron would love to help you 🙂