The "World's Favourite Indian" is known to make the best value for money motorcycles and also it exports them to most countries. Since all of its motorcycles have got a decent fan base, today, I am going to talk about the Power Cruiser from Bajaj, Dominar is what it's known as. 
It all started with the "Cruiser Sport" concept which got huge attention before launch. The Cruiser Sport concept was out in the Indian market in 2016 when Bajaj had nothing to offer beyond Pulsar RS200. Before its launch, it was thought to be named as Bajaj Pulsar CS400 which was later changed to Bajaj Dominar 400.
It didn't get enough attention from the public in the earlier days, but later when people started looking for motorcycles in the touring segment, this motorcycle got its much-awaited fan base in India.
After getting the latest up-gradation from Bajaj (making it Dominar UPG), the Dominar 400 BS6 is even more powerful and has got a decent amount of technology as compared to previous models.
Let's discuss more about Bajaj Dominar 400 BS6.
Key Features:
Powerful Engine
Bassy Exhaust note
Ergonomics
Beautiful Paint schemes
Luggage Carrying Capacity
Powerful Headlight
Powerful Engine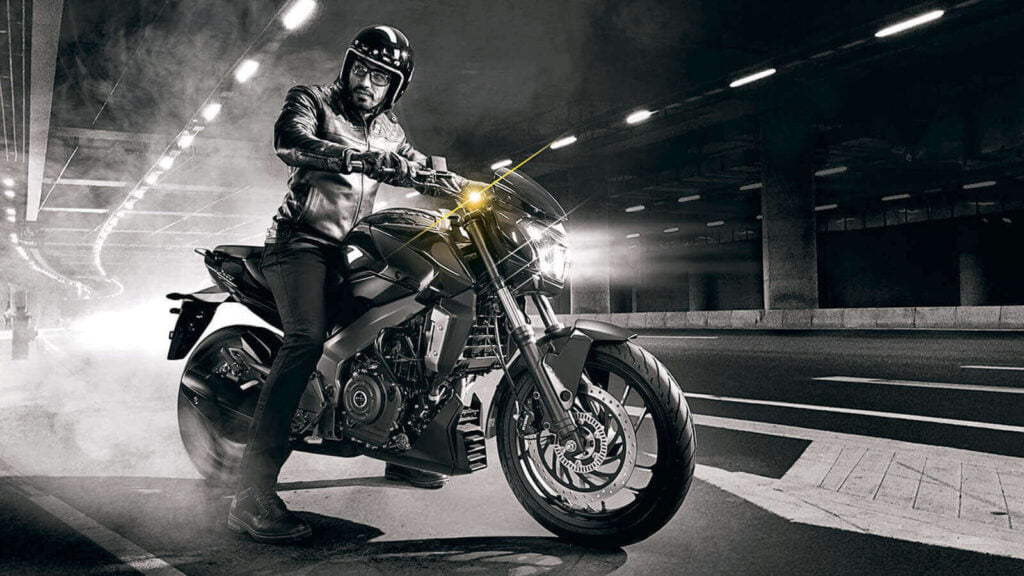 Dominar 400 BS6 is powered by a 373.2 cc powertrain producing 39.4 bhp of peak power at 8800 rpm and 35 Nm of peak torque at 6500 rpm. Well, power figures are stunning and at this price point, you'll not get anything more powerful than this beast.
Dominar's engine is borrowed from KTM family and it is worth it. Being a Power Cruiser, the engine is de-tuned to match its characteristics, hence you shouldn't compare a Duke 390(or even RC 390) with the Dominar.
This motorcycle is made for highways, its engine shows its true potential on highways only. Meanwhile, on the streets, the engine tends to feel caged.
You can't see its full potential on the streets, you must take it to the highways(safety is important though) as the motorcycle weighs too much and controlling it in traffic conditions becomes another big challenge.
Bassy Exhaust note
I bet you won't find any other single-cylinder motorcycle sounding better than this. It is an absolute beast and the way it roars is amazing. Previous models of Dominar also had a great sound but not at all greater than the UPG model.
Since 2019, when Bajaj finally upgraded their Dominar line-up, the exhaust has been improved by adding a dual-barrel exhaust which has inadvertently increased the weight by 2KGs.
The sound turns more heads than the looks of this motorcycle(no doubt it looks beautiful).
Ergonomics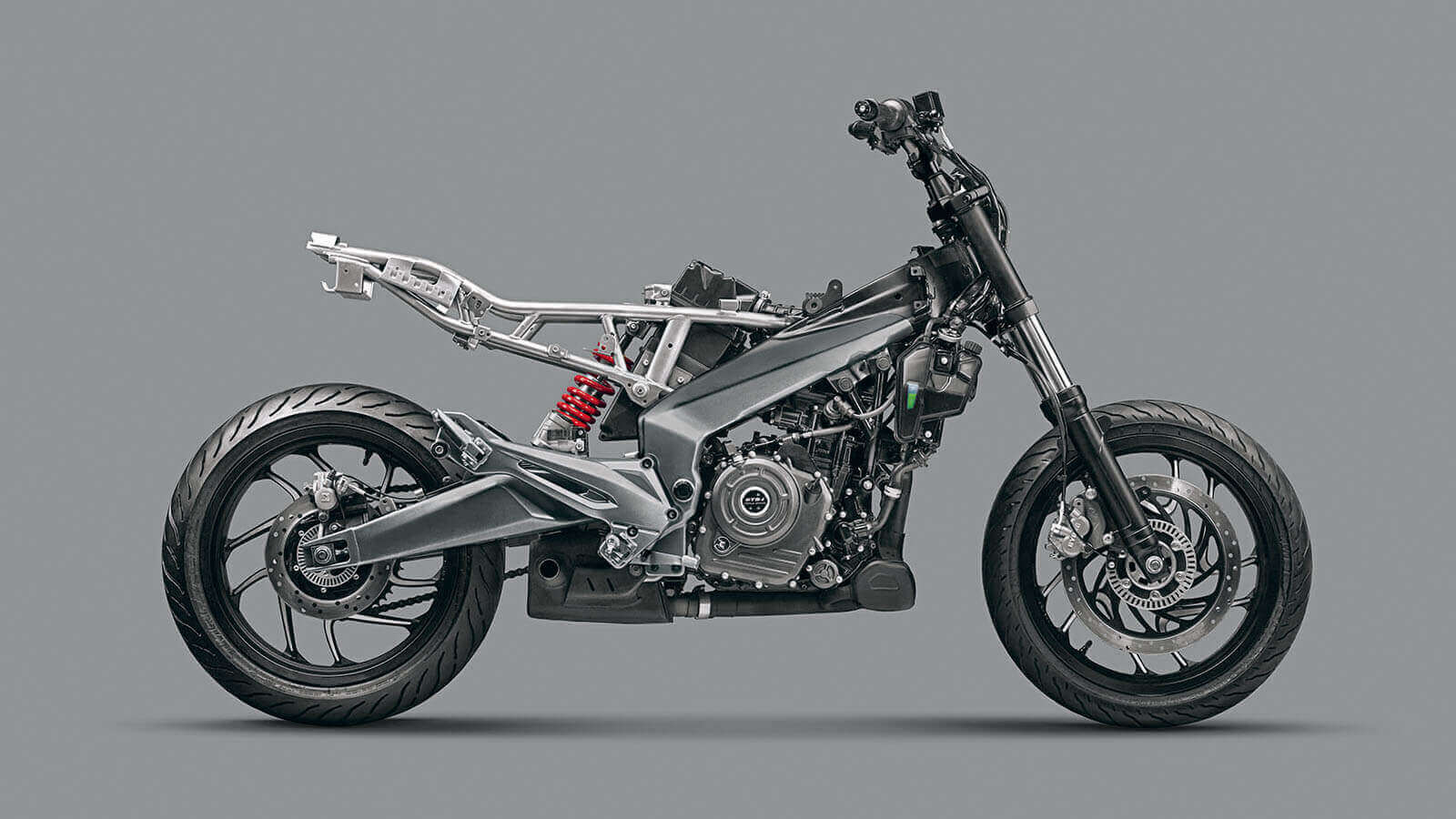 Cruiser motorcycles have an absolutely comfortable riding position. In the case of Dominar, you have a comfortable riding position along with the sporty nature of the motorcycle. It means, it is best of both worlds. Your long riding hours won't be tiring and you'll be able to cover more and more KMs without any fatigue.
The same thing goes with the pillion seat. It is comfortable enough to accommodate a pillion comfortably for long hours.
If you are planning a motorcycle for riding along with a pillion, you can opt for this motorcycle.
Beautiful Paint Schemes
The paint job on Dominar has always been awesome. This time in the latest model(Dominar 2019 onwards) it is even better. Especially the Aurora Green colour which makes it stand out of the crowd. Another option is Vine Black which is also very attractive(and my personal favourite).
I wish Bajaj had more colour options as we had for Dominar in 2018. What are your views about the paint scheme? Do let me know in the comment section.
Luggage Carrying Capacity
For touring, luggage becomes an essential part and to carry it on your motorcycle depends on the ability of your motorcycle. A tourer must have good luggage carrying capacity.
Dominar checks this box as well. You can mount a Tank Bag (not the magnetic one) on the fuel tank, you can install Panniers with some JUGAAD, you can install a Top Box if you have the required rack for it(you have to install it as well).
Dominar is extremely modifiable. You can even carry Jerry Cans for some extra fuel in hard areas and an emergency.
Powerful Headlight
With this Headlight, you don't have to rely on Auxillary Fog Lamps as the visibility at night is superb and you won't feel the need of having a set of other lights to assist your headlight. Let it be Off-Roads, let it be Highways, let it be any terrain, Dominar's headlight is sufficient for every ride.
From a tourer's perspective, Dominar 400 BS6 will be a good choice as it emerges to be the best value for money motorcycle.
Dominar 400 BS6 Specifications
Colour Variants:
Bajaj Dominar is available in 2 colour options i.e., Aurora Green and Vine Black.
Engine Specifications:
| | |
| --- | --- |
| Displacement | 373.2 cc |
| Power | 39.42 bhp @ 8,800 rpm |
| Torque | 35 Nm @ 6,500 rpm |
| Engine cooling | Liquid Cooled |
| Emission Standard | BS-6 |
| Number of cylinders | 1 |
| Fuel delivering system | Fuel Injection |
| Fuel type | Petrol |
| Bore | 89 mm |
| Stroke | 60 mm |
| Transmission type | Chain Drive |
| Gearbox type | Manual Transmission |
| Number of gears | 6 |
| Valves per cylinder | 4 |
Performance/Fuel Efficiency:
| | |
| --- | --- |
| Max speed | 165 KMPH |
| Fuel tank capacity | 13 Litres |
| Fuel tank range | 280-320 KM(approx.) |
| Mileage | 25-30 KMPL(may vary) |
Wheels, Tyres and Suspension:
| | |
| --- | --- |
| Tyre (front) | 110/70-R17 |
| Tyre (rear) | 150/60-R17 |
| Front Wheel Size | 17 inch |
| Rear Wheel Size | 17 inch |
| Tyre type | Tubeless |
| Wheel Type | Alloy Wheels |
| Front Suspension | Telescopic, 43 mm USD Fork |
| Rear Suspension | Multi-step adjustable Mono shock |
Bajaj Dominar 400 BS6 Brakes:
| | |
| --- | --- |
| Front Brake | Disc |
| Front Brake Size | 320 mm |
| Rear Brake | Disc |
| Rear Brake Size | 230 mm |
| ABS | Dual Channel ABS |
Electricals:
| | |
| --- | --- |
| Headlight Type | LED with AHO |
| Tail Light Type | LED |
| Battery | 12V, 8Ah VRLA |
| Speedometer | Digital |
Dimensions:
| | |
| --- | --- |
| Dry Weight | 193 kg |
| Seat Height | 800 mm |
| Ground Clearance | 157 mm |
| Chassis Type | Beam Type Perimeter Frame |
Dominar 400 BS6 Pros
Powerful Engine. The best part about this motorcycle is its Powerful Engine, that too at such a competitive price. Bajaj Dominar is one of the most powerful single-cylinder motorcycles in the 300-400cc segment.
As it is a Power Cruiser, a long ride is a cakewalk for this beast. You won't feel pain in your wrists or your back while touring on this machine.
It has good luggage carrying capacity. From a tourer's perspective, it has decent luggage carrying capacity with a huge fuel tank to mount your tank bag(non-magnetic).
The pillion seat is wide enough to accommodate a pillion for longer rides. Moreover, you can customize your motorcycle for installing panniers as well. This motorcycle is extremely customizable, you can customize it according to your requirements.
The headlight is extremely powerful, you don't need any auxiliary lights for better illumination during night rides as the headlight alone is sufficient.
It is a head-turner. Let it be through its sound, its design or even its paint scheme you will surely witness a number of people giving a second look to your motorcycle. A moment of pride for the riders.
You get affordable and easily available spare parts(Availability and price factor depends mostly on the area though). Although the quality could have been better, it is still a great-quality motorcycle.
There are still a lot of positive aspects of this motorcycle which you'll experience.
Dominar 400 BS6 Cons
Heavy Weight. This motorcycle is undoubtedly the heaviest in the segment. For highways(long rides) it plays a crucial role by providing high-speed stability. But, in streets and day-to-day traffic, it is a nightmare. Taking a U-Turn in heavy traffic is another big challenge.
So, street rides are a bit tough than highway rides on this motorcycle. Although you'll get used to it, those who have not handled any heavy motorcycle in the past, will find it difficult to handle this beast in the beginning.
Quality could have been better. With quality, I mean the quality of the switchgear, crash-guard and more such stuff in the motorcycle which we generally ignore. Over the years, the quality of Bajaj Dominar has improved a lot still, I feel it could have been slightly better.
Secondary display. The issue of the gear position indicator was resolved, I wish all the non-essential data which we don't need to see while riding must be shifted to the secondary, meanwhile all the essential data which we might want to see while riding must be shifted to the primary console.
Mileage. We should not expect such a big and powerful motorcycle to be fuel-efficient, but when someone asks, "KITNA DETI HAI?", you have to tell, "KAAFI KAM DETI HAI". This is because the Indian Motorcycle market is so much conscious about mileage. You can't ignore this question. So, I would say that the mileage according to its performance is decent at around 25-30KMPL(may vary according to riding pattern), but it is still less. A friend of mine has this beast and there was a time when he got only around 18-20KMPL(in the initial phase after 1st service).
Conclusion:
So, finally, I would like to say that if you are looking for a motorcycle with a very powerful engine, capable of touring with a comfortable riding stance and good luggage carrying capacity, at an affordable price, you must go ahead with this beauty.
You won't regret buying this motorcycle. For those who want a motorcycle for the daily commute (especially college students) and mostly gonna ride inside the city, try looking for other options at a similar price bracket (I will provide you with the options to consider).
It is because if you are going to limit the usage of this motorcycle, you are doing injustice to the motorcycle and its objectivity. Moreover, mileage inside the city is not so good (24-28KMPL, which may vary according to usage patterns). It is also quite heavy and controlling it in day-to-day traffic is so hectic.
Sharp U-turns are not possible. This motorcycle is made to conquer highways and shouldn't be limited to city use alone, it would be an injustice to the motorcycle.
Frequently asked questions about Bajaj Dominar 400 BS6:
What are the colour options available?

Currently, only 2 colour options are available i.e., Aurora Green and Vine Black.

What is the top speed?

You can expect it to go 160+ KMPH.

What is the mileage?

Inside the city, you can expect a mileage of around 24-28 KMPL and on highways, you will get around 28-32 KMPL. Although, it totally depends on your riding style and maintenance.

What are the other options to choose from?

Ans: At this price range and segment, I will name the direct and indirect rivals of this motorcycle. These are:
Royal Enfield Classic 350
Royal Enfield Meteor 350
Benelli Imperiale
Royal Enfield Himalayan
KTM Duke 390
KTM Adventure 390
KTM Duke 250
Honda Hness CB350

Is it worth buying?

Indeed it is. In fact, it is one of the greatest value-for-money motorcycles available in the market. If it suits your objectivity, you are good to go.

What is the ex-showroom price?

The ex-showroom price is Rs 2.25 Lakh. On-road price slightly varies all over the country.