In India, the enthusiasm for Adventure Touring is increasing significantly, so are the needs for the compatible Adventure Motorcycles which can perform well on different kind of terrains.
But, people generally don't want to spend a huge amount of money on getting a world-class Adventure Motorcycle from one among certain big brands like Ducati, Triumph, BMW etc. as these options are expensive and not everyone can afford those motorcycles.
So today I have listed the Best Adventure bikes in India under 5 Lakh. I will tell you about the Top 5 most Affordable Adventure Motorcycles in India which you can buy without putting a burden on your pocket.
Let's begin!
1. Hero Xpulse 200:
This Adventure motorcycle is the cheapest and most affordable motorcycle you can buy in India. It is brought to you buy Hero, popularly known for making the most affordable motorcycles in India and the World.
Apart from being the most affordable adventure motorcycle, it is also the lightest among all of its rivals.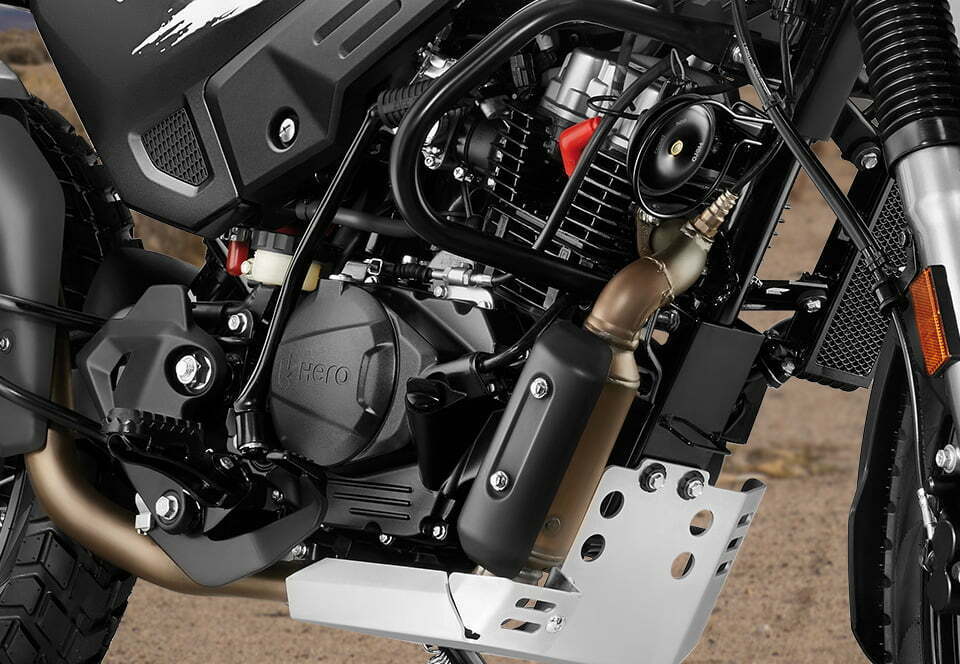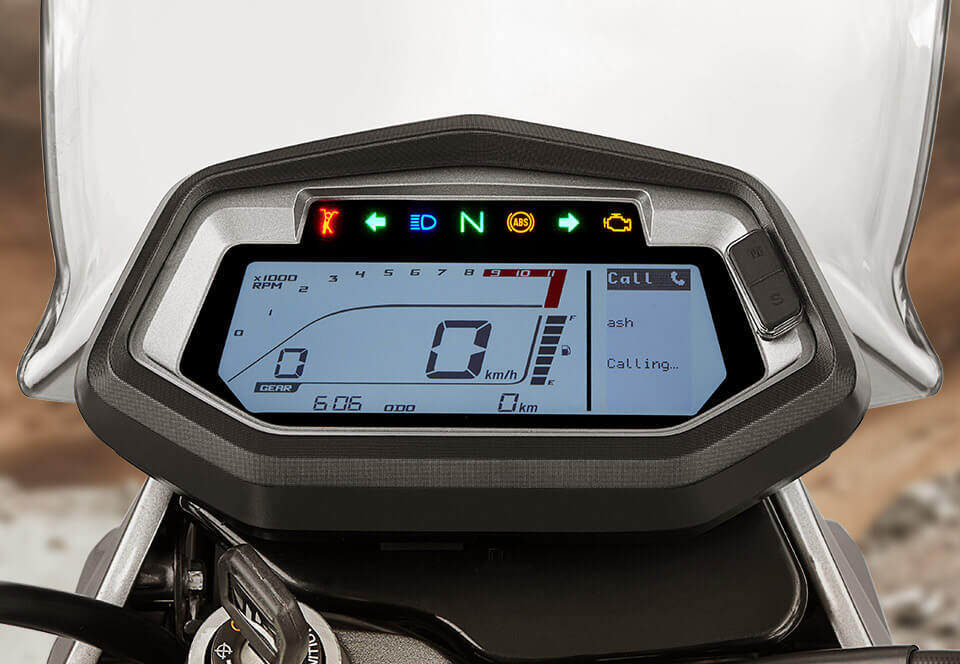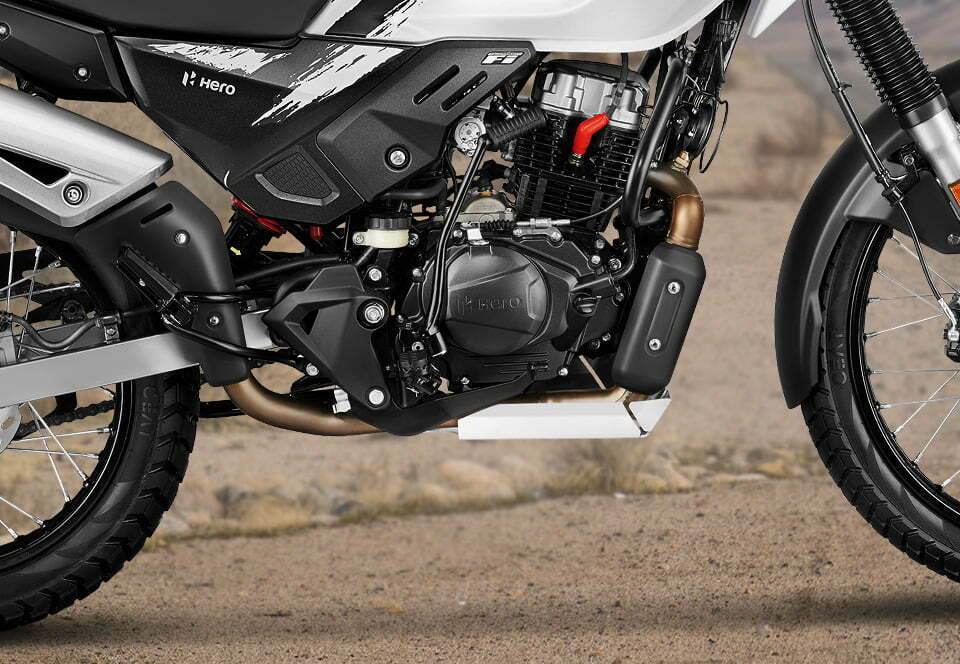 If you want a bike which can go on any terrain without much maintenance, being lightweight, also being the most affordable, you can choose this bike as your Adventure Motorcycle.
But, keep in mind one thing that it is not a powerful motorcycle which you might get by paying some extra amount to other manufacturers. It is the least powerful adventure motorcycle one can buy in India.
Also, the seat is not wide enough to give you comfort over long rides. But you can do certain modifications on this bike.
The fuel tank of this bike is also not that big, so you have to compromise with the tank range(although the mileage is sufficient, bigger tank increases the range anyhow). Well you can't expect everything at such low price because "ITNA PAISA ME ITNAICH MILEGA" ;p
2. Royal Enfield Himalayan: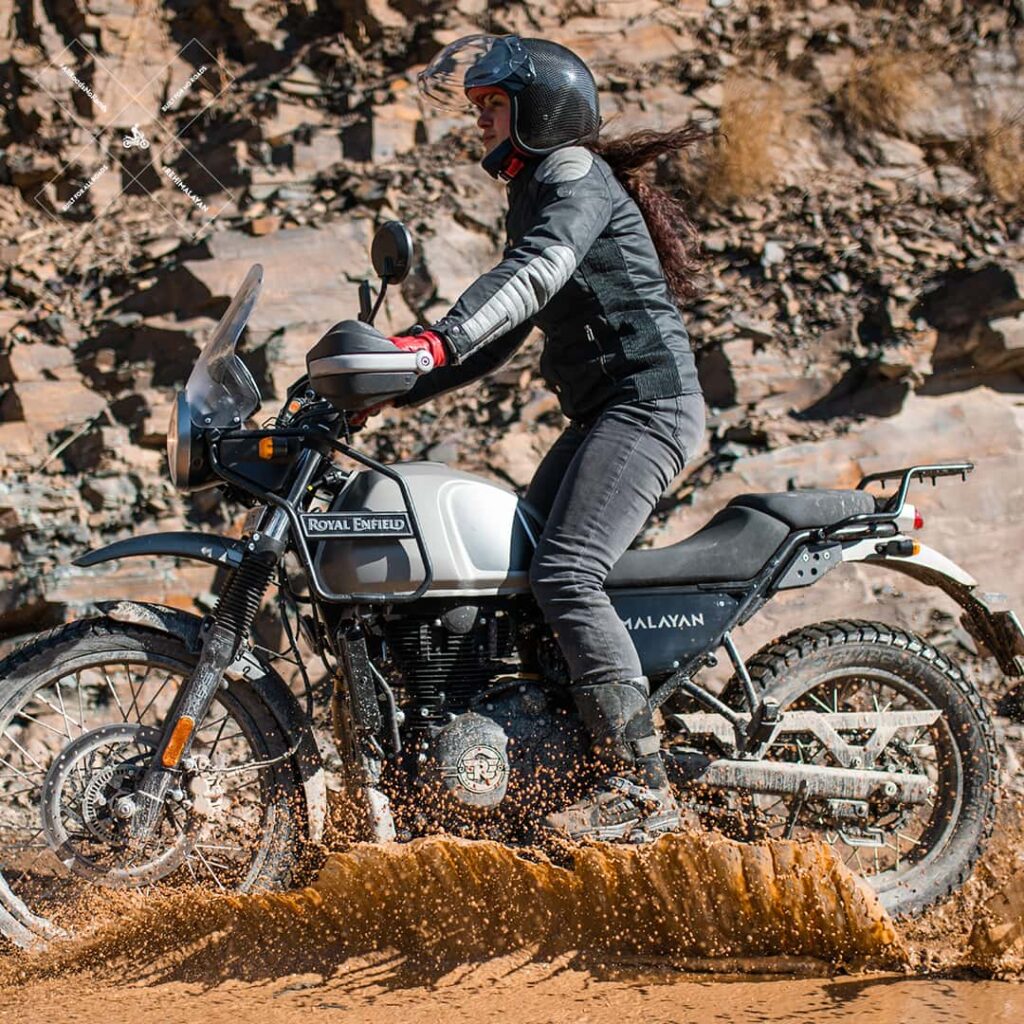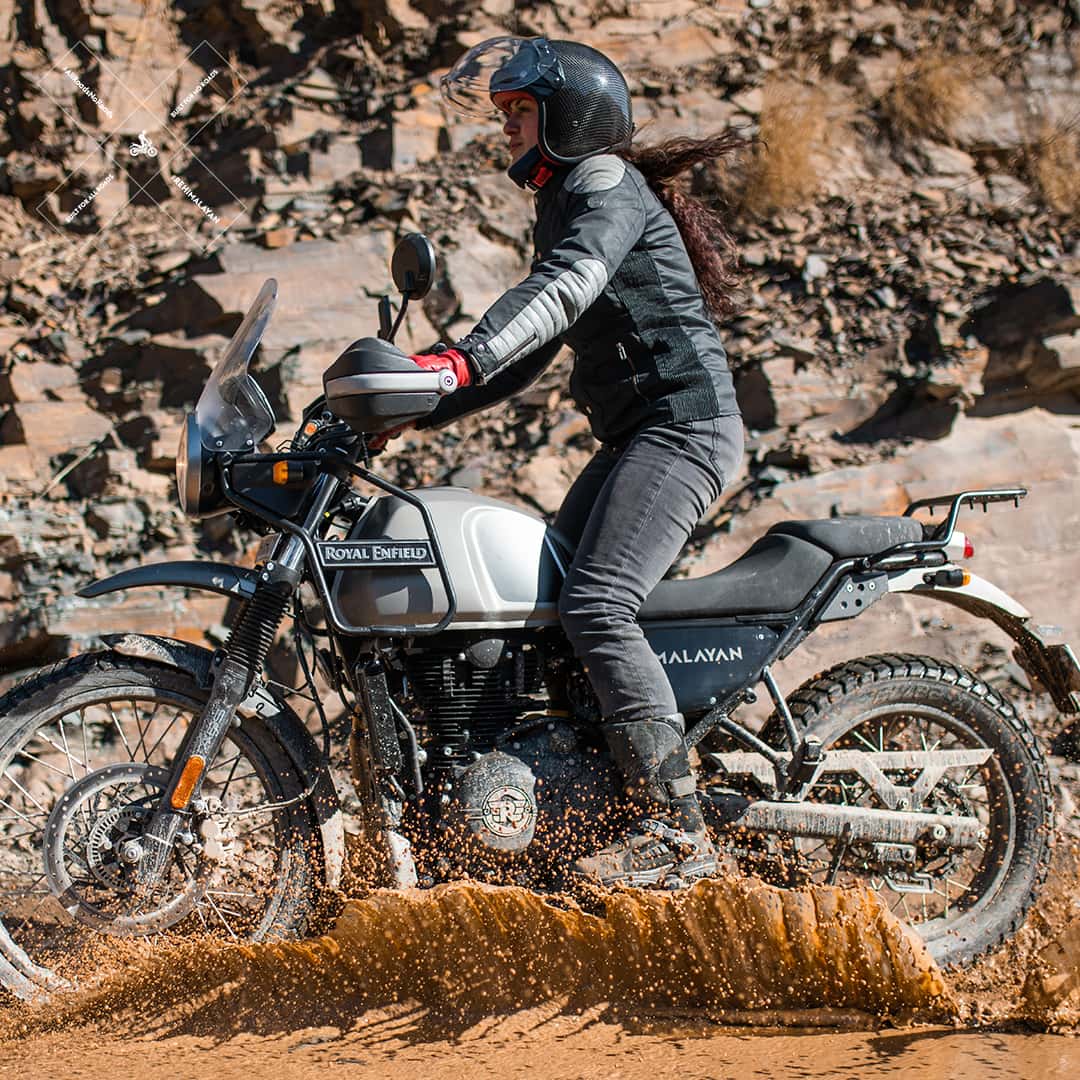 This Adventure Motorcycle is also an affordable option for the ones who want a slightly powerful motorcycle with plenty of features along with a solid base for customer care and service.
Royal Enfield Himalayan is a good option to choose if you want a greater brand value for your bike. Royal Enfield has a legacy of continuously producing tough machines for more than a century.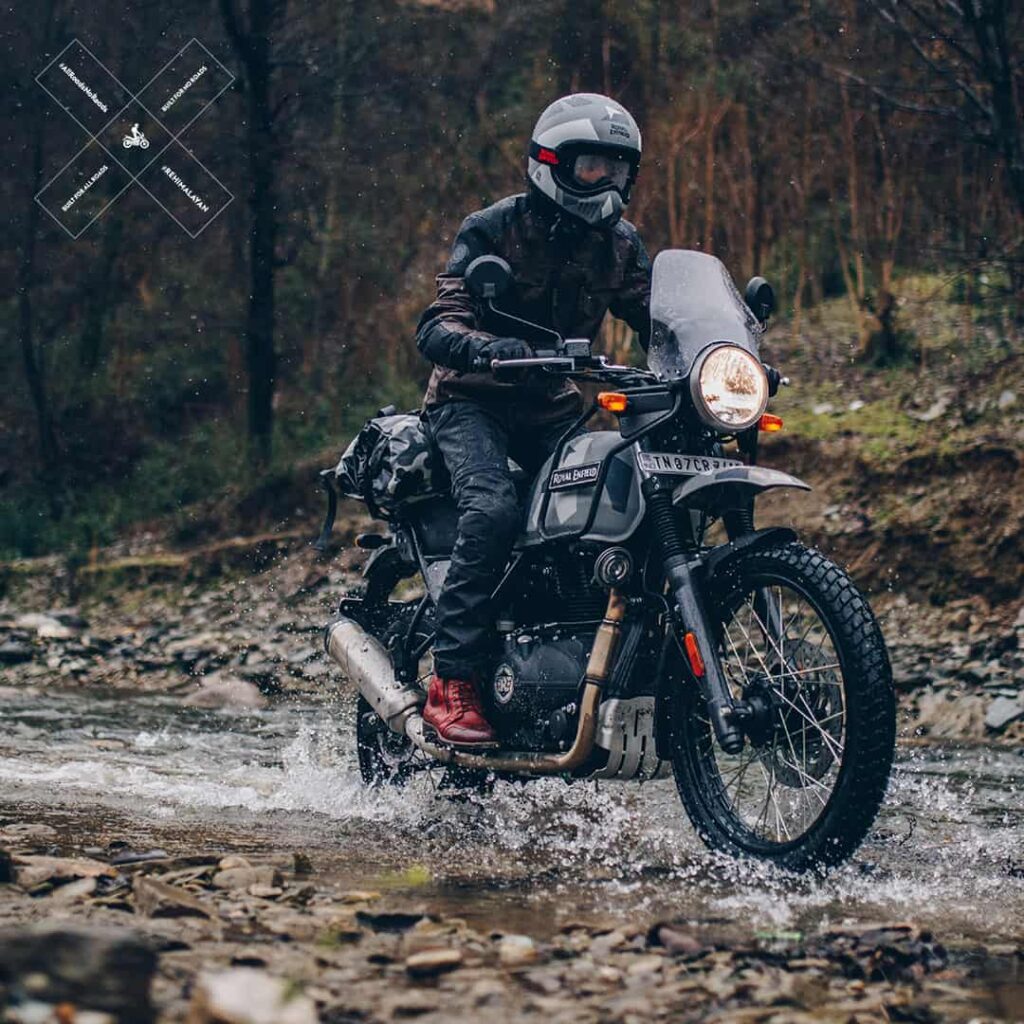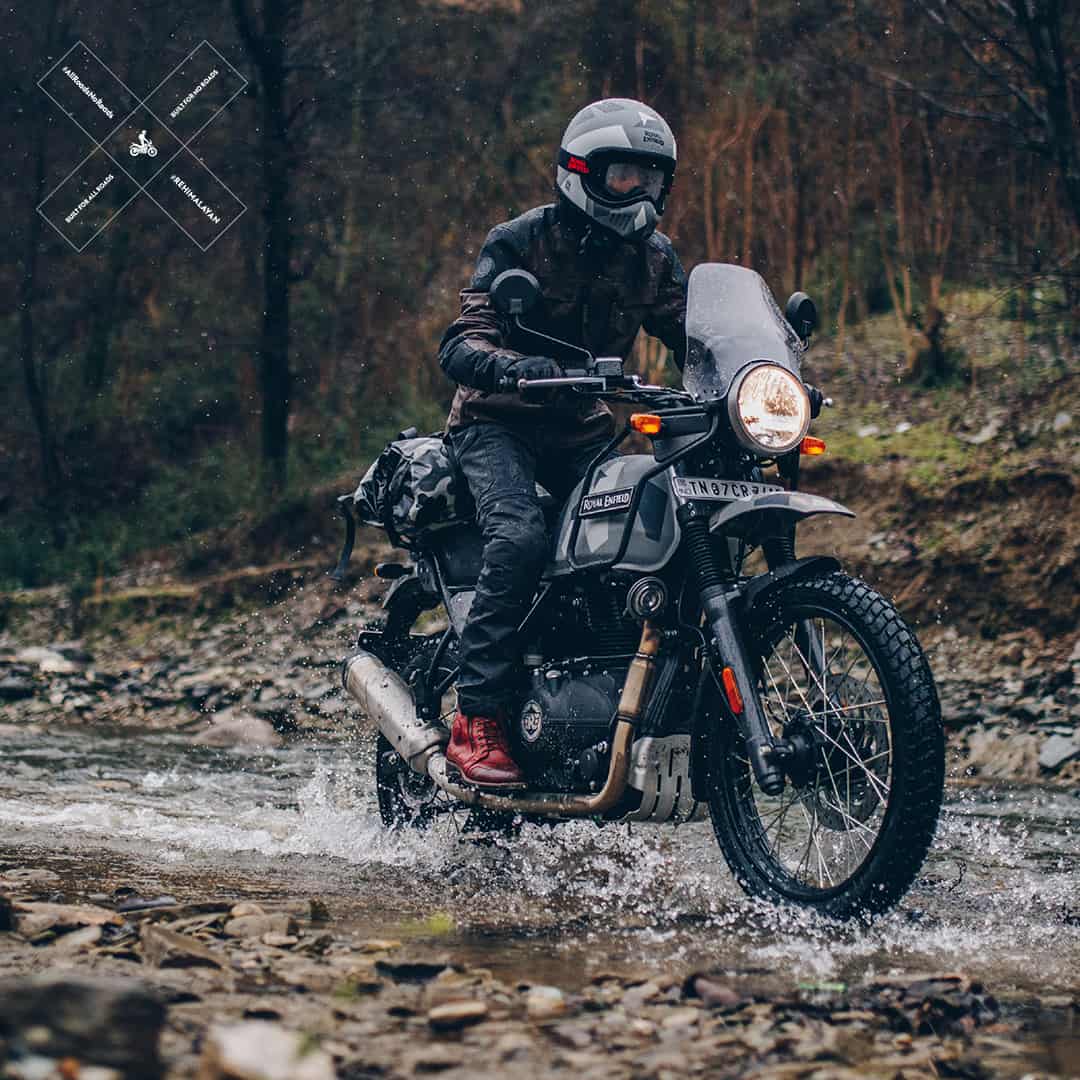 It is slightly expensive than the Hero Xpulse, but it comes with additional features, better build quality, more power and torque along with better seating and luggage carrying capacity.
The company even offers additional accessories like panniers, riding jackets, gloves etc for adventure touring. It is worth the extra money you spend on this bike.
3. KTM 390 Adventure:
It is newly launched in the Indian market and since its launch, it has made a tough time for its rivals. This Adventure Bike from KTM is one of those machines which the Indian market was waiting for.
Its power figures are similar to that of KTM Duke 390, but with slight tunning to suit its character. This motorcycle has tremendous power on offer.
With better shock absorbers, high power figures and better ergonomics this motorcycle one good choice for people who are willing to shed a lot more bucks for this machine.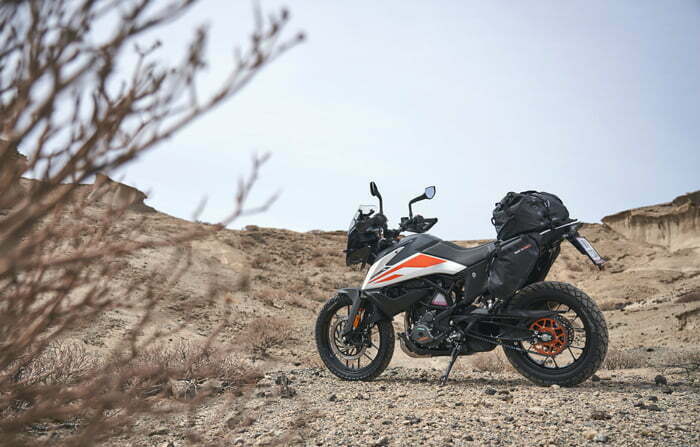 The only downside in my view is its price. Even though it is not that expensive but keeping in mind the price of its direct rival Himalayan, it is expensive and the price might hinder some of the passionate buyers from buying this motorcycle.
And for those who have enough treasury, the roads are all yours.
4. BMW G310 GS:
This is just a sibling of TVS Apache RR 310 & BMW G310 R. All of these 3 motorcycles have the same power-train which is jointly developed by TVS and BMW.
The performance of G310 GS is good enough. But, as it has a less powerful engine(as compared to KTM 390) you may feel the need of few more horses underneath.
If you compare it with its rivals above, it is an even expensive choice but its biggest competition are KTM 390 Adventure and Royal Enfield Himalayan. In terms of price, it is costly than both of them and in terms of power figures, it stands in between both of them.
My verdict here would be if you are not used to the higher power but have decent experience with less powerful bikes, G310 GS will be a good option. If you want anything affordable, you have 2 choices for you which I have mentioned before.
GS is costly because of its brand value. That Logo is very expensive to own. At last, if you want it just for the sake of its Logo, then who's stopping you mate?
5. Benelli TRK 502/502X: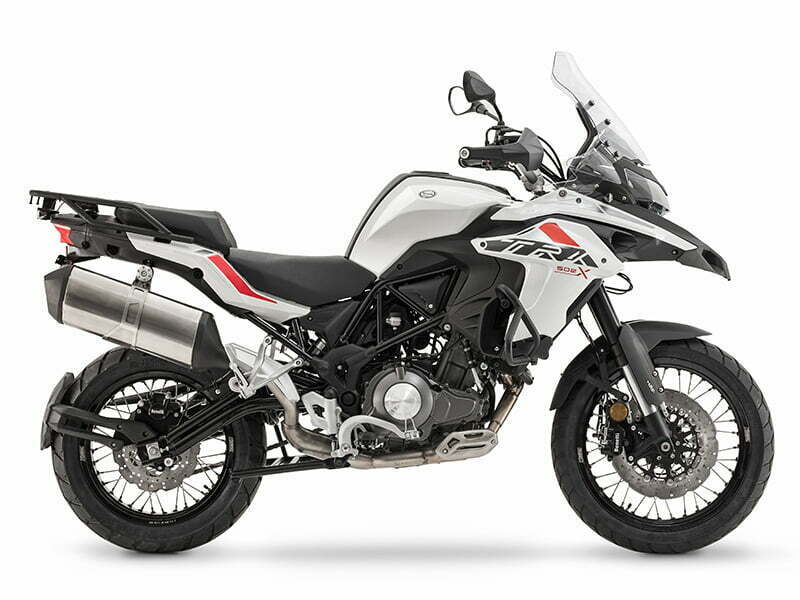 This is the most expensive in our list of top 5 most affordable adventure Bike in India. It comes with the most powerful engine among all of the above-mentioned motorcycles.
Not only it more powerful than its rivals mentioned above, but it is also the heaviest considering that it is a middleweight adventure tourer.
But, if you compare the price of this motorcycle with its arch-rivals(middleweight adventure motorcycles), it is the most affordable option to choose. It has superb electronics, comfortable ergonomics(for both rider and pillion), decent luggage carrying capacity and a big fuel tank.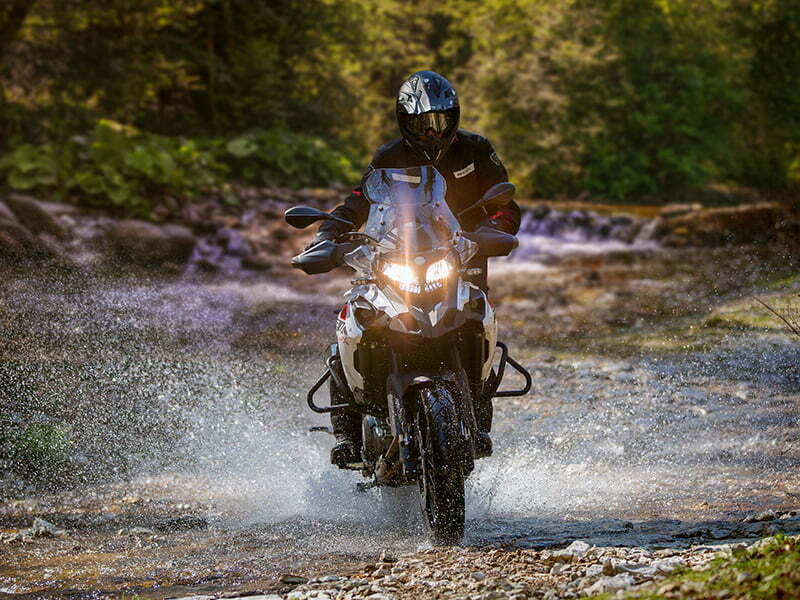 It has everything which an Adventure motorcycle needs. But, if you are experienced enough to handle heavy motorcycles and that kind of power delivery, you can blindly go with this bike.
And for those, who want to start adventure touring with any less powerful and less expensive motorcycle, you have the above 4 options to choose from. All of them are good in their way.
Conclusion:
So these were the best Adventure bikes in India Under 5 Lakhs.
At last, I would say that it depends on your budget to choose between these 5 most affordable motorcycles. If you are new to adventure riding and unfamiliar with rough terrain, my suggestion for you would be to go with Hero Xpulse.
You will learn how to ride and handle your bike in off-road conditions. If you know how to ride on different terrain, you can choose any of the next 4 motorcycles from the list according to your budget, ergonomics, and of course power delivery;)
If you have any queries regarding anything related to Motorcycles, feel free to comment, we will help you out.