Bobbers have a special place among the riders who enjoy riding alone at cruising speeds along the countryside on weekends. Indian market is not saturated enough for Bobbers at the moment. Do you think Jawa Perak would bring a revolution in the Quarter-litre Bobber segment in India?
When Yezdi brought Jawa motorcycles to the Indian market in 1960, it was a hit, people liked the Czechoslovakian brand and things were going smoothly but later, the bikes started being sold under the name "Yezdi" in 1973, and after some years, the brand was discontinued. Now, you can see those motorcycles with enthusiasts who like collecting Vintage items.
Yet again, Jawa has found its place in the Indian Market. Mahindra & Mahindra brought back Jawa to India, with 3 beautiful motorcycles namely Jawa 42, Jawa Standard and Jawa Perak. The former 2 are Retro Cruiser motorcycles meanwhile, the latter is a Bobber.
Let's see if this Bobber is a Bobber enough or not…
Table of Contents
Key Features:
Refinement
Ergonomics
Looks
1. Refinement:


The refinement of this is appreciable. Being the first Bobber of this segment in the Indian market, it has set a benchmark for upcoming rivals to provide superb refinement if they ever want to compete against Jawa Perak.
Although refinement does ease the riding comfort, performance is the factor which decides whether a motorcycle is good enough or not. This motorcycle checks the box of performance as its performance is on par with any other cruiser of this segment.
Even if you compare this motorcycle with the Jawa motorcycles i.e., Jawa 42 and Jawa Standard, on papers, Perak has an upper hand over the other 2. This clearly shows that Jawa Perak has something valuable to put on the table.
I won't talk much about the top-speed since no one buys a Cruiser or a Bobber for attaining higher speeds. It's the low-end torque, good ergonomics which come into play.
All you need from such motorcycles in terms of performance is that they must be Refined, must have high Torque(especially at the lower end), must be Rigid and most importantly forgiving(especially for noobs ;p).
2. Ergonomics: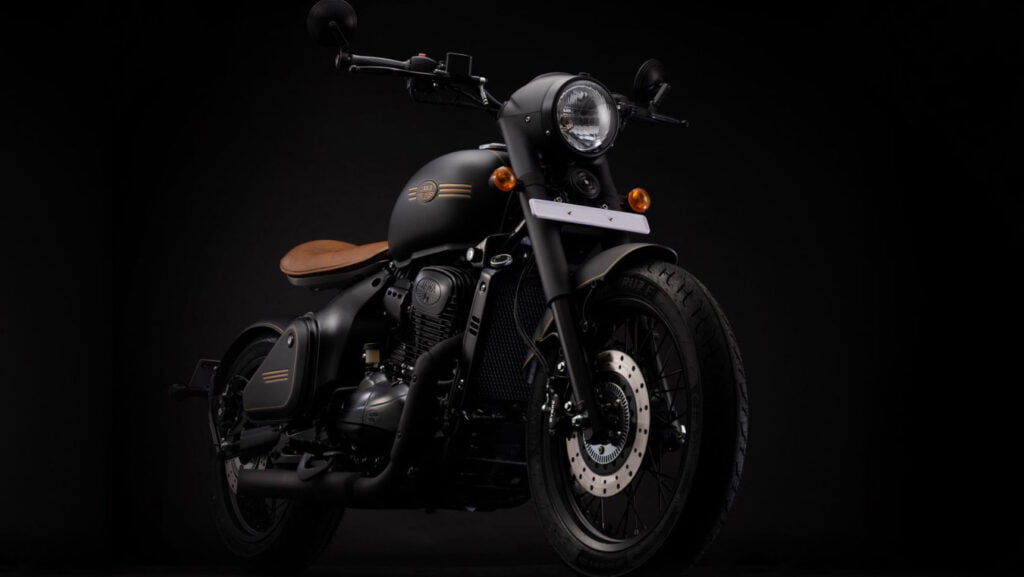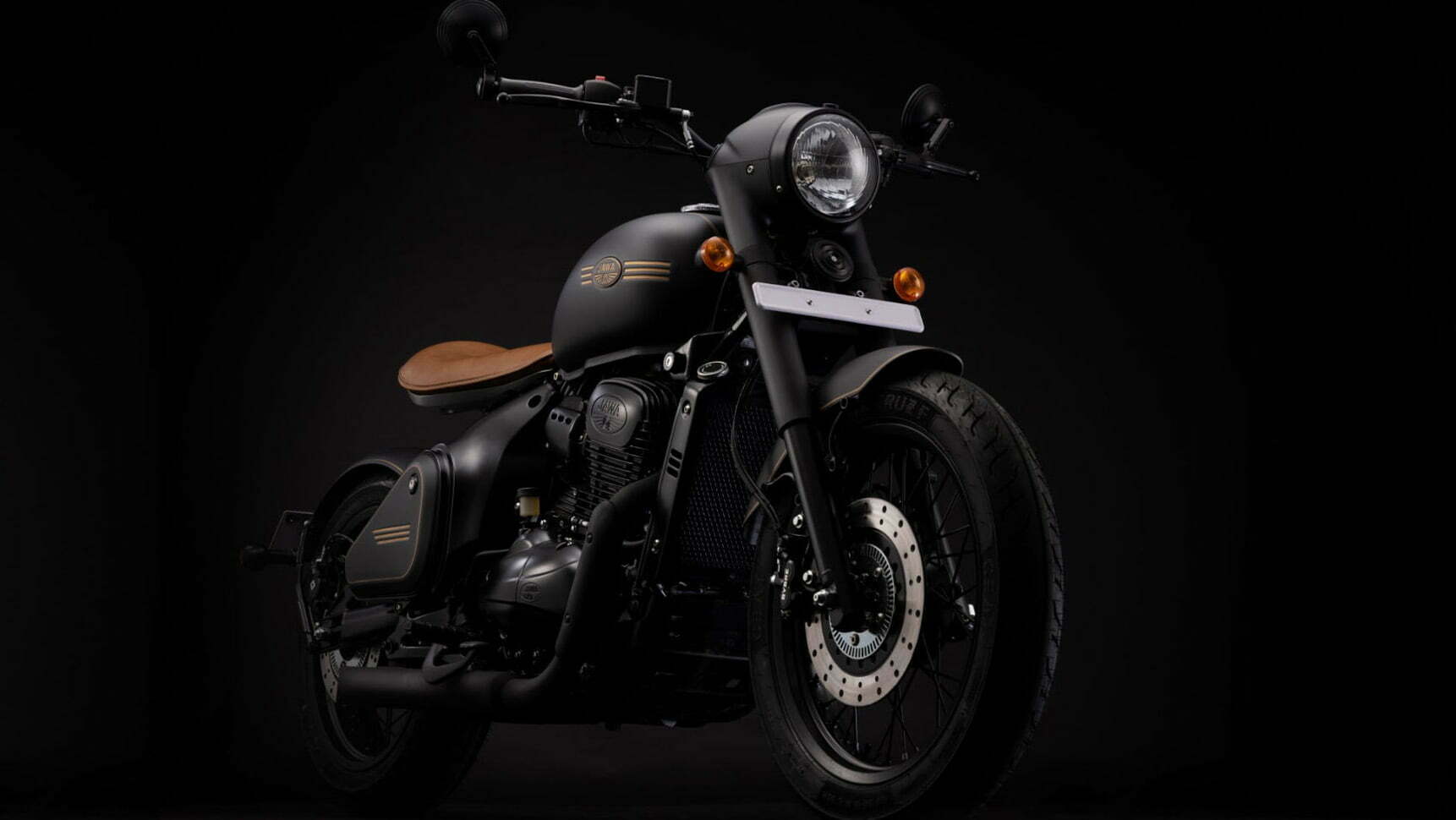 The comfort which this motorcycle provides you is more or less the same as any other Cruiser of this segment. So, it's just "Perfectly balanced, as all things should be". You'll never complain about the ergonomics of this motorcycle.
If we talk about pillion comfort, then wait!
Jawa Perak it doesn't come up with a pillion seat. Jawa has not given any option to install a pillion seat with this motorcycle. So, only the singles or I would say, the "Sakht Launde" will consider this motorcycle. For everyone else, who is paired, you can jump to the QNA part to know the best alternatives for this motorcycle.
3. Looks:


This motorcycle is undisputedly one of the most beautiful Bobbers you'll ever see in the Indian market. This motorcycle is extremely good-looking, no one can deny the fact.
In fact, Jawa Perak itself is the most good-looking motorcycle from the Jawa line-up. So, if you are a photography person who likes posing with beautiful motorcycles, you can definitely go with this motorcycle.
Specifications of Jawa Perak:
Colour variants:
Jawa Perak is available in just one colour i.e., Black
Engine Specifications:
| | |
| --- | --- |
| Displacement | 334 cc |
| Power | 30.2 bhp @ 7500rpm |
| Torque | 32.74 Nm @ 5500rpm |
| Engine cooling | Liquid Cooled |
| Emission Standard | BS6 |
| Number of cylinders | 1 |
| Fuel delivering system | Fuel Injection |
| Fuel type | Petrol |
| Bore | 81 mm |
| Stroke | 65 mm |
| Transmission type | Chain Drive |
| Gearbox type | Manual Transmission |
| Number of gears | 6 |
| Valves per cylinder | 4 |
| Compression Ratio | 11:1 |
Performance and Fuel Efficiency:
| | |
| --- | --- |
| Max speed | 140 KMPH |
| Fuel tank capacity | 14 Litres |
| Fuel tank range | 350-400 KM(approx.) |
| Mileage | 30-35 KMPL(May vary) |
Wheels, Tyres and Suspension:
| | |
| --- | --- |
| Tyre (front) | 100/90-18 |
| Tyre (rear) | 140/70-17 |
| Front Wheel Size | 18 inch |
| Rear Wheel Size | 17 inch |
| Tyre type | Tubed Tyre |
| Wheel Type | Spoke Wheels |
| Front Suspension | Telescopic Hydraulic Fork |
| Rear Suspension | Mono Shock Absorber, 7 Step Ajustable |
Brakes:
| | |
| --- | --- |
| Front Brake | Disc with ABS |
| Front Brake Size | 280 mm |
| Rear Brake | Disc with ABS |
| Rear Brake Size | 240 mm |
Electricals:
| | |
| --- | --- |
| Headlight Type | Halogen |
| Tail Light Type | LED |
| Battery | 12 v/8 Ah |
| Speedometer | Analogue |
Dimensions:
| | |
| --- | --- |
| Dry Weight | 185 Kg |
| Seat Height | 750 mm |
| Ground Clearance | 145 mm |
| Chassis Type | Double Cradle Tubular Frame |
Jawa Perak Pros and Cons:
Pros:
Superb Refinement. Hardly there is any cruiser in the segment which provides this level of refinement. We must thank "Mahindra & Mahindra" for this kind of refinement, as they have made Mahindra Mojo(known for refinement and touring capabilities).
Touring comfort. Better refinement is required in a motorcycle if you consider it to be a good tourer. Without proper refinement, it becomes difficult to stretch more KMs on the saddle. Another great reason for its touring comfort is its comfortable riding position which ensures your back is comfortable enough to go further without thinking of taking a rest.
Looks Beautiful. With its Retro design, it is going to steal your attention. You'll definitely turn your head once you see it on the streets. It has got such a charm. Its elegant design would make anyone fall for her.
Handling. With its lower seat height and lightweight, riders of any body type will be able to enjoy it. It won't be a problem for anyone to handle this motorcycle(due to its lightweight and lower seat height). That's something which every other cruiser in the segment lacks.
Safety. Well, every motorcycle now gets an ABS unit as standard. Still, there are a few motorcycles which offer a Single-Channel unit rather than providing a Dual-channel unit. This motorcycle provides Dual-Channel ABS as standard.
Cons:
No Pillion Seat. Though it is acceptable that being a Bobber it just has a single seat (for the rider), but there must be an option to install a pillion seat for those who want it(other than "SAKHT LAUNDE").
Tubed Tyres. Due to spoke wheels, getting a tubed tyre is obvious. I personally feel the need for tubeless tyres, because, these days, tubeless tyres are not just an option, but a need and this need must be fulfilled by the brand.
Just one Colour Option. Having multiple colours to choose from is a good idea especially if the brand is targeting youth. It could have got certain other colour options.
No LED Headlamps. LEDs are more efficient and more bright than any Halogen Bulb available. Still, Perak got a Halogen over an LED Bulb. They took the Retro look of the motorcycle too seriously.
Old School Instrument Cluster. Having an Analog Instrument Cluster is not an issue, it's just that it lacks basic needs like a Tachometer, Stand Alarm, a Clock. It doesn't even have a shift light. Having a Retro look is fine but at the same time, some basic requirements must be fulfilled to make it a better motorcycle overall.
Conclusion:
Jawa Perak is the first Bobber of its segment in India. In terms of performance, this motorcycle has everything from a cruiser's/bobber's point of view. You won't feel a lack of power or refinement. It looks good, it's a sure head-turner. It is lightweight, anyone can handle this motorcycle with ease.
But, there are certain areas which could have been improved like LED Headlamp, Pillion seat installation option, tubeless tyres and a slightly advanced instrument cluster without compromising on its Retro charm. Had these areas been improved, it would have been the best bang for the buck.
Still, this motorcycle is superb, you won't feel the need for any of those areas mentioned above if you are not concerned about the technical aspects of the motorcycle. You can go with this motorcycle without worrying about any of its downsides since those areas won't hinder the performance or the character of this motorcycle.
This is the first and only Bobber in the segment currently. So, we must bear with those technical aspects which are surely going to be updated in the future keeping in mind the requirements of the customers like you and me. Other manufacturers might focus on making a Bobber(quarter-litre Bobber) in the future, till then we have to be a "SAKHT LAUNDA" ;p.
Frequently asked questions regarding Jawa Perak:
What is the mileage of Jawa Perak?
You can expect it to be anywhere between 30 KMPL TO 35 KMPL (might vary with riding style)
Will Jawa Perak (Bobber) have a pillion seat?
What is the top-speed?
You can get a top speed of around 140KMPH
How many colour options?
Right now, only 1 colour is available i.e., Black
Any competition for this motorcycle?
There is no direct competition for this motorcycle as no other company makes a Bobber of this segment. Still, having the cruiser's characteristics, we can compare Perak with other cruisers of this segment:
1. Benelli Imperiale 400
2. Royal Enfield Classic 350
3. Jawa 42
4. Jawa Standard
Is it worth buying?
Yes. It mostly depends on objectivity. If you want a Cruiser/Bobber to enjoy your weekly rides or highways without worrying about the top speed and technology of the motorcycle, you can surely go with this motorcycle.
What type of riding is the Jawa Perak suitable for?
The Jawa Perak is well-suited for both city riding and longer journeys on the highway. Its comfortable riding position and agile handling make it versatile for various riding conditions.
Can the Jawa Perak accommodate a pillion passenger?
No, the Jawa Perak features a single-seat setup, designed to enhance its bobber-style aesthetics.
What is the engine displacement of the Jawa Perak?
The Jawa Perak is powered by a 334cc, liquid-cooled, single-cylinder engine.