When it comes to long motorcycle trips, South India is not less than a wonderland for Bikers! Right from the Coastal line, adventurous terrains to mountains, you can enjoy every type of bike trip.
In this post, I have shared some of the best Bike trails, Hill Stations, Cities and many more Interesting Destinations!
So, here are the top 10 Best places for bike trip in south India.
Table of Contents
1.Bangalore to Munnar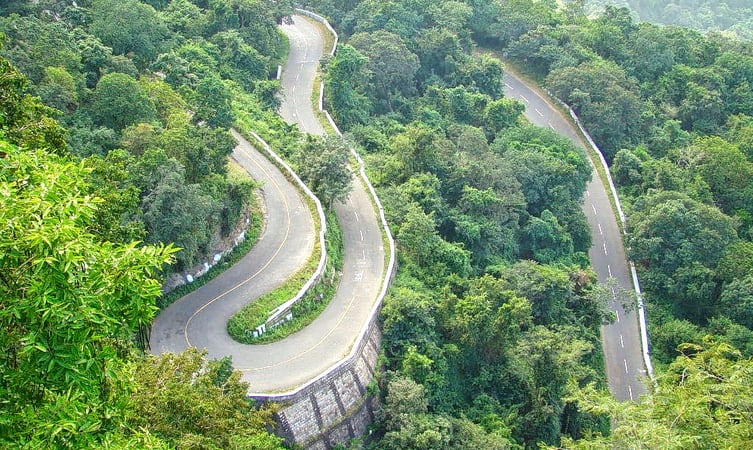 Munnar is situated in Kerala which is a famous hill station making it a famous tourist spot and one of the best hill stations for bike ride in south India.
The best time to visit Munnar is from September to March because of pleasant weather, Whereas bikers should avoid visiting Munnar during monsoon since heavy rain can make your bike trip a little difficult.
If you are fucked up with your hectic life in Banglore and want a peaceful and adventurous bike trip than Munnar is the perfect destination for you.
You can also explore other famous tourist places such as Mysore and Ooty while going to Munnar.
If you are planning to visit Munnar from Bangalore than this guide will help you to make your itinerary- Visit here.
Distance and Time:
The distance between Bangalore and Munnar is 475 kilometres, which takes about 9 to 10 hours, depending on the traffic.
2.Mumbai to Kerala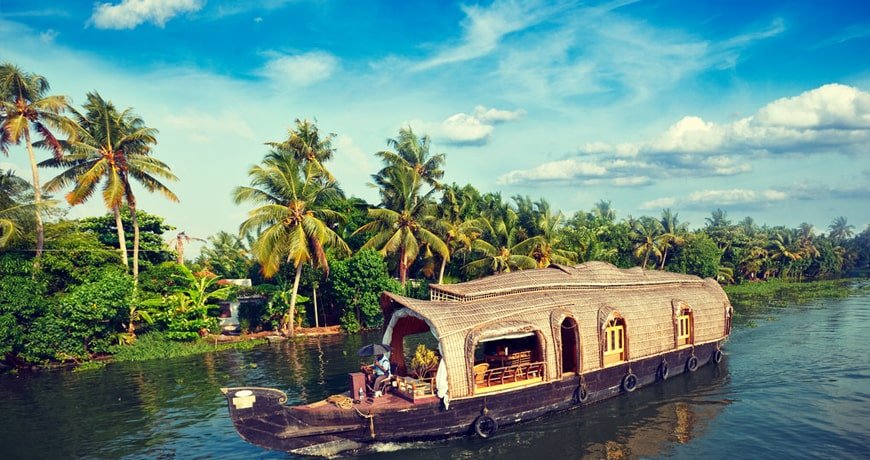 If you are planning for a long bike ride to south India than Mumbai to Kerala is the best bike trails in southern India. This South India bike trip will be a great experience since you will be driving from various Cities Covering different Regions, Climate and food!
But since it is a long bike trip, I recommend you that you should get prepared for a long motorcycle trip and you must prepare your Itinerary in advance!
Distance and Time:
The distance between Mumbai to Kerala is 1230 Km (via NH 48) and it takes approximately 2-3 days to reach Kerala from Mumbai – Of course, it depends on the route you select and your Itinerary.
3.Bangalore to Coorg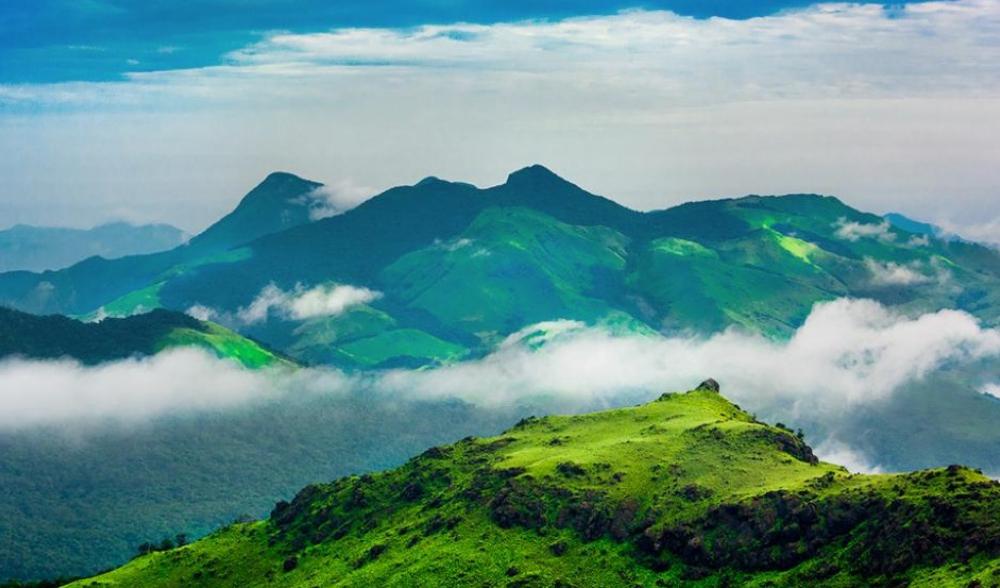 Do you Know, Coorg is also known as Scotland of India. It lies in the Western ghats mountain range in Southern Karnataka.
Many South Indian Bikers love to go for a bike trip to Coorg. Especially the bikers of Banglore and Chennai. It is one of the best hill stations for bike ride in south India
Coorg is the perfect weekend destination for a bike ride! Where you can enjoy the bike ride through the Western Ghats of the Karnataka and enjoy the beautiful landscape of coffee plantation.
If you are visiting Coorg in the coffee season than you will find the refreshing smell of coffee everywhere coming out of the coffee shops.
While riding to Coorg you can take a small break to eat deliciously (South Indian cuisine) masala dosas, Sambar rice, maddur vada and have a cup of refreshing coffee!
Famous Places to explore in Coorg
Madikeri hill station
Omkareshwara Temple
Dubare Elephant Camp
Tadiandamol Peak
Coffee plantation
Distance and Time:
From Banglore to Coorg it is approximately 260 KM which takes around 5hrs (The time may vary due to the factors such as speed, climate and stops)
4.Chennai to Pondicherry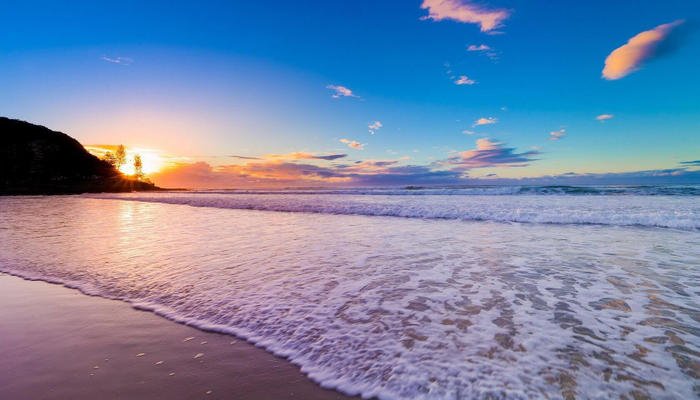 Needless to say about Pondicherry!
I am sure you would have heard about this famous place.
If not, let me tell you that it is one of the famous tourist places in India.
For Chennaiites Pondicherry is a one-day trip for a perfect weekend destination. It is the best destination for bikers since Chennai to Pondicherry route is pretty relaxing! You will be riding through the Coastal Road which is always in the bucket list of every Bike Rider.
In Pondicherry you can enjoy the local food, beer and a view of clear beaches.
Needless to say Chennai to Pondicherry is one of the best bike trips in south India which you must do.
Distance and Time:
From Chennai to Pondicherry it is approximately 151 Km Via East Coast Road (ECR) and takes roughly 3 – 4 Hrs depending on the traffic and your speed!
5.Chennai to Yelagiri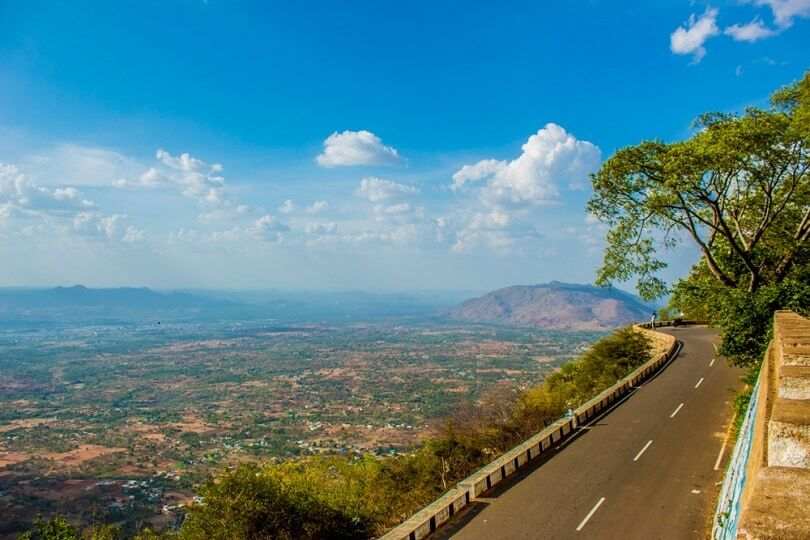 Yelagiri is a famous hill station in Tamil Nadu making it as one of the best hill stations for a bike ride in South India. Many Bikers escape from their daily hectic life and come to Yelagiri for a relaxing vacation.
Here are some of the best places to explore in Yelagiri.
Punganoor Lake Park
Nature Park
Jalagamparai Waterfalls
Telescope Observatory
Jalagandeeswarar Temple
Swamimalai Hills
Velavan Temple
Government Herbal Farm
Yelagiri Adventure Camp
and other amazing places
Distance and Time:
Chennai to Yelagiri is approximately 228.5 km via NH 48 and takes roughly 4 – 5 Hrs depending on the traffic and your speed!
6.Chennai to Rameshwaram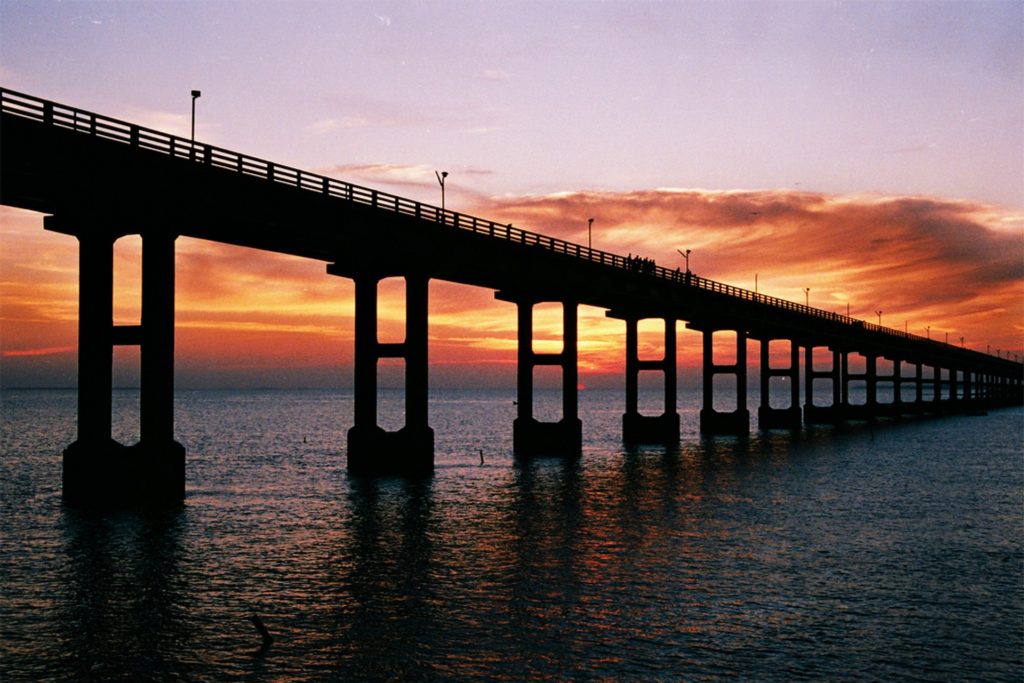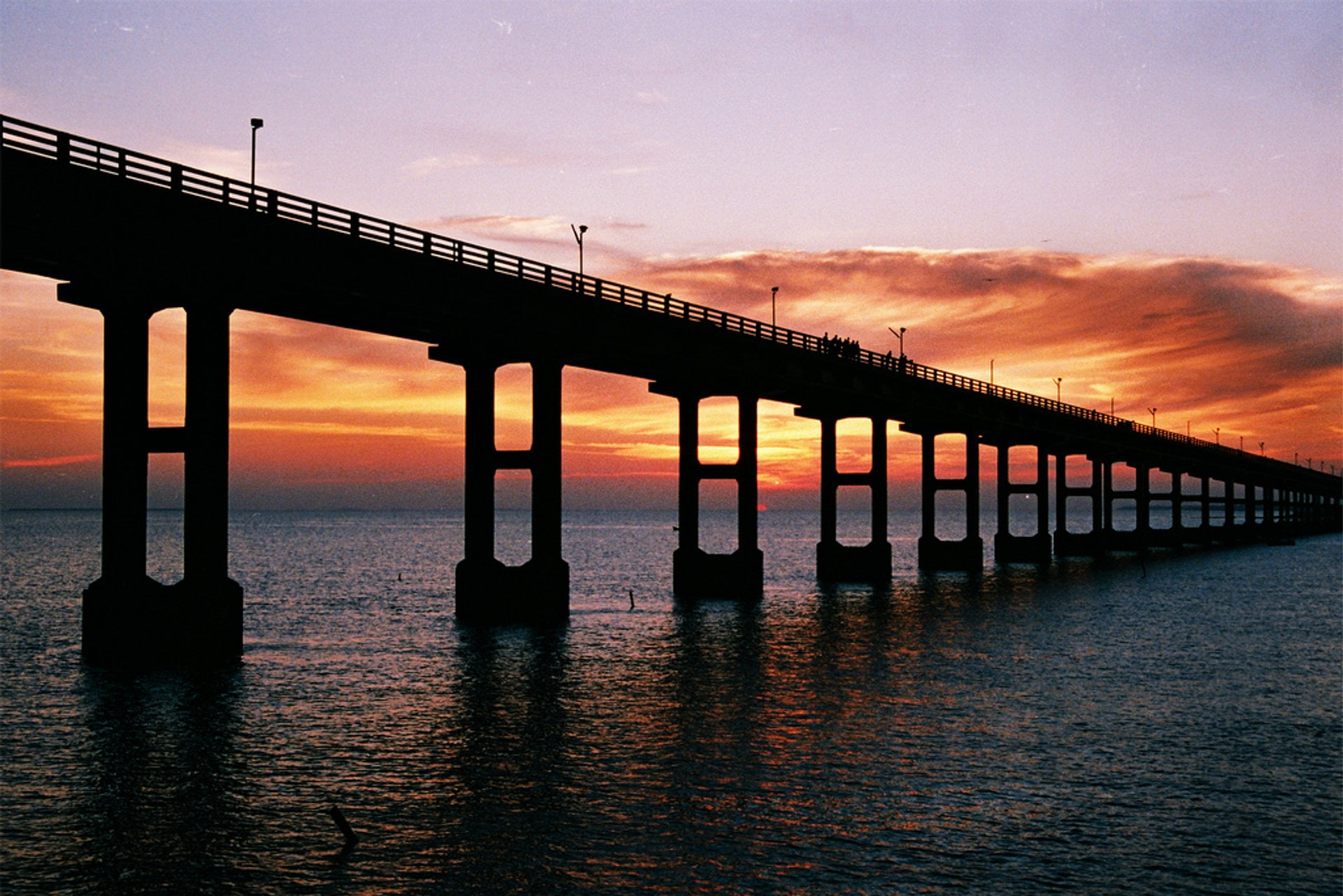 Rameswaram in the southern state of Tamil Nadu is one of the famous Hindu pilgrimage sites in India.
Many bikers ride to Rameshwaram every year. The bike ride to Rameshwaram will be one of the best rides you will ever do!
To reach Rameswaram you have to ride through the Pamban Road Bridge!
The Pamban Railway Bridge in Rameswaram is India's first sea bridge which is 2.2 KM long which connects the town of Mandapam in mainland India with Pamban Island, and Rameswaram.
Needless to say, how exciting it will be to ride in one of the longest bridge in India.
Distance and Time:
Chennai to Rameshwaram is approximately 601.2 km and takes roughly 10 – 12 Hrs depending on the traffic, breaks and your speed!
7.Kerala Bike Trip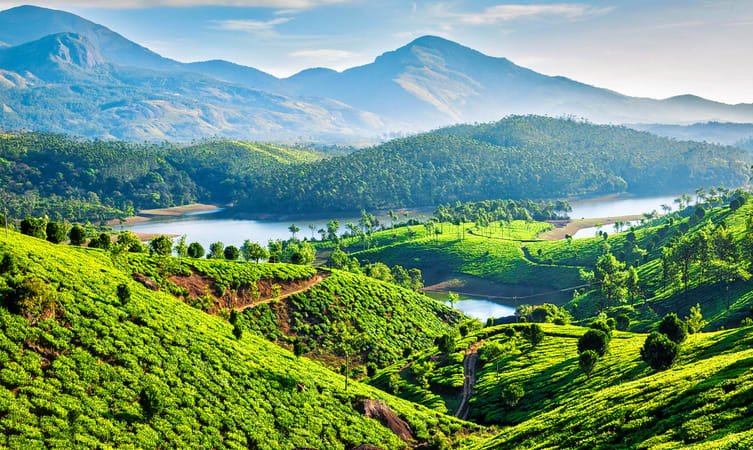 Kerala is the ultimate destination for tourist and bikers.
Kerala is a destination where you can explore everything from Beautiful Beaches to breathtaking hill stations!
If you are visiting Kerala make sure you Make your itinerary in advance!
Here is an itinerary for a road trip in Kerala By Bruised Passports which is worth checking out – An Itinerary for a lush road trip in Kerala, India
8.Bike Ride in Tamilnadu covering all temples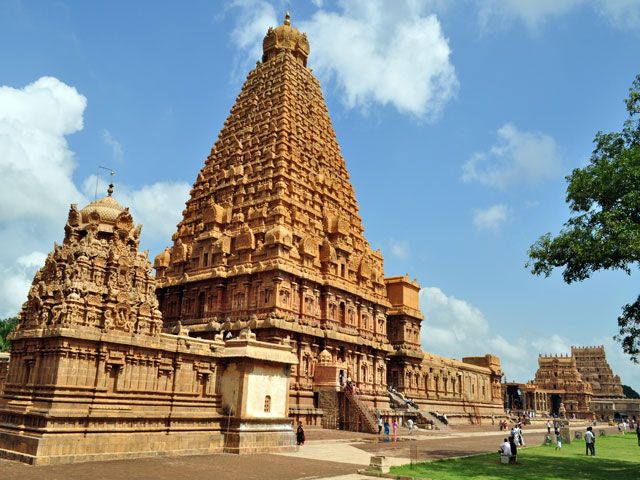 Tamil Nadu is one of the famous places where you will find various historical temples and monuments.
You can plan a perfect road trip in Tamil Nadu, Covering all the famous temples.
Famous Temples in Tamil Nadu
If you are planning for a bike ride across all the temples in Tamil Nadu these are the famous temples you must visit!
Meenakshi Amman Temple-Madurai
Brihadeeswara Temple- Thanjavur
Arulmigu Ramanathaswamy Temple-Rameswaram
Ekambareswarar Temple-Kanchipuram
Sri Ranganatha Swamy Temple, Srirangam- Tiruchirappalli
Kailasanathar Temple-Karuppadithattadai
Jayaram silks-Kumbakonam
Ulagalantha Perumal Temple, Kanchipuram- Kanchipuram
Arulmigu Thiyagarajaswamy Temple-Chennai
9. Best hill stations for bike ride in South India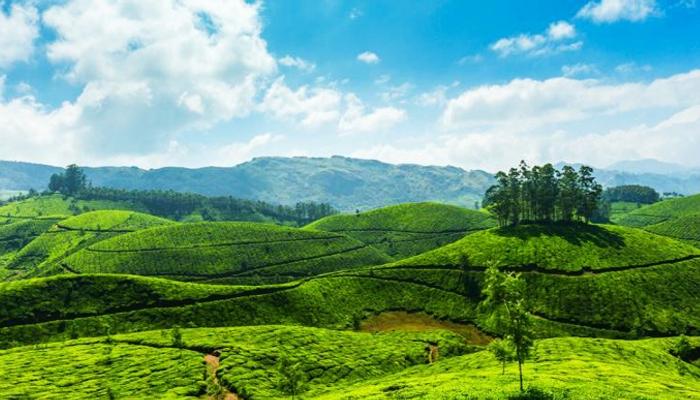 Not only the northern states like Srinagar, Uttarakhand, and Himachal have the best hill stations, even in Southern India, there are many famous hill station which are dream destinations for a perfect bike trip.
Here I have curated a list of the famous hill station in south India for a perfect bike trip!
List of hill station for bike ride:
Magical Munnar
Captivating Coorg
Extraordinary Ooty
Mystical Vythiri
Dreamy Devikulam
Charming Coonoor
Heavenly Horsley Hills
Astounding Yercaud
Phenomenal Ponmudi
Appealing Ananthagiri Hills
Kaleidoscopic Kodaikanal
Diving Araku Valley
Fabulous Nandi Hills
Idyllic Idukki
Enthralling Kudremukh
Intriguing Cardamom Hills
Magnetic Matanga Hill
Stunning Shevaroy Hills
Alluring Gavi
Entrancing Vagamon
Whimsical Wayanad
Enchanting Chikmagalur
Alluring Yelagiri
Picturesque Kotagiri
Surreal Kemmangundi
10.Famous cities to explore during South India bike trip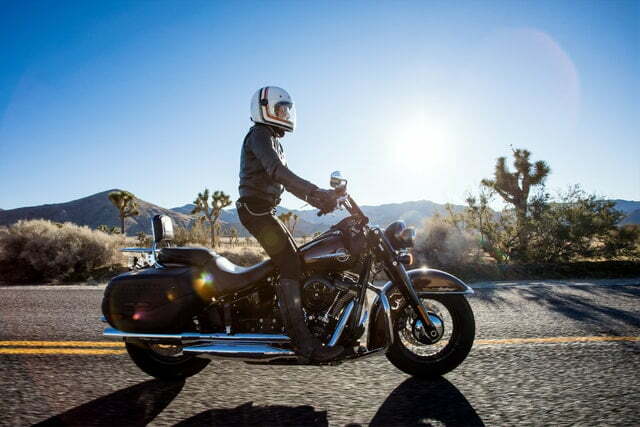 These are the most famous cities in South India for a perfect bike trip!
Make sure you prepare your itinerary in advance so that you can take the maximum advantages of your ride and explore all the places during the bike trip.
These are the famous cities of south India for a perfect bike trip.
Kochi City in Kerala
Ooty (short for Udhagamandalam) – Tamil Nadu
Pondicherry (or Puducherry)- Tamil Nadu
Munnar Town in Kerala
Kodaikanal
Chennai
Coimbatore
Final Thoughts!
When it comes to South India, there are many famous places where you can go for a long or short bike trip. In this post, I have shared all the famous bike trails in Southern India.
If you think I have missed some places than feel free to comment down!
I would really appreciate your feedback 🙂